What are your redundancy rights?
Being made redundant should always be used as a last resort by employers. You may have been made redundant or told by your employer that you are at risk of redundancy, or you may have been offered a settlement agreement. If this is the case you need to know your redundancy rights and what procedure your employer should follow (or should have followed if you have already been made redundant).
Redundancy should only be used as an option to dismiss an employee if the position of employment has become genuinely redundant and there are no other options available to the employer.
Sometimes, however, the employer will use redundancy as an excuse to dismiss an employee without there being a genuine redundancy situation. If this is the case you may be able to claim for unfair redundancy in the employment tribunal.
Employer redundancy obligations
Your employer has certain obligations that they must fulfil in order for the redundancy to be considered fair. As an employee you have certain redundancy rights and these are as follows:
The employer must adopt a fair procedure when including 'at risk' employees in the pool of redundancies;
They must then inform the pool that they are are at risk of redundancy and enter into a consultation period;
When making the final selection for redundancy they must ensure that they use a fair selection criteria before making any final decisions;
And finally, once the decision has been made, the employer has an obligation to the employee to offer alternative suitable employment within the organisation, if available.
Selection criteria – your redundancy rights
The following reasons would be considered a fair selection when an employer is making a redundancy in the workplace:
Fair reasons
Volunteers – the employee can ask people to step forward and take voluntary redundancy;
Disciplinary record – the employer can look at disciplinary records and decide based on this;
Using objective points based on skill set, performance, qualifications and experience.
Examples of unfair reasons
Any kind of discrimination, including age, race, gender and maternity. (More information on discrimination);
Trade union membership;
Working pattern (for instance part time or flexible working);
Exercising a statutory right;
Health & Safety issues;
Taking lawful strike action;
Jury Service.
If your employer uses any of the above reasons to make you redundant, this is potentially unfair and you may be able to bring a claim against your employer for unfair dismissal.
Redundancy Payments
If you are made redundant and your redundancy is fair, then you are entitled to a statutory redundancy payment, as long as you have been working for your employer for more than two years. Your redundancy rights are
half a week's pay for every year of service while you were under 22;
one week's pay for every year of service between 22 and 40;
one and a half week's pay for every year of service over 41.
All redundancy payments under £30,000 are tax free.
Please use our redundancy calculator to work out how much redundancy payment you should receive.
What to do next?
If you feel that your redundancy rights have not been fulfilled by your employer, then you may be able to bring a claim against them in the Employment Tribunal. Please contact us now for further advice by scheduling a call or calling us on 0800 756 6605.
——————————————————–
[color-box customcolorpicker="#ffebd1″]
Related topics
Redundancy Calculator
Redundancy Selection Criteria
Collective Redundancies
Redundancy Rights
Redundancy payments to increase from 6th April 2016
External Links
Restructures and Reorganisations – Am I Redundant?
Redundancy Advice
Case Review: Unfair Dismissal Rejected after Redundancy Payout
[/color-box]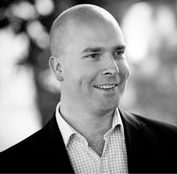 Tom Street qualified as a solicitor in 2003 and has over 20 years experience in employment and litigation law. He studied law at the University of Manchester before undertaking the legal practice course at the College of Law in Guildford, going on to complete his legal training at a firm in Chancery Lane, London. Once fully qualified, he moved to a niche litigation practice in the City of London.
In 2010, Tom set up his own legal practice, Tom Street & Co Solicitors and as part of this, in accordance with his strongly held objective to provide everyone with an easy pathway to justice he established the online portals Do I Have A Case? and Tribunal Claim. These websites are trading names of Tom Street & Co Solicitors.