Legal Disclaimer
By using this website you agree that you have read this legal disclaimer and that you agree to it.
(1) No advice
This website contains general information about law and legal practice. The information is not advice, and should not be treated as such.
(2) No warranties
The legal information on this website is provided without any representations or warranties, express or implied. We make no representations or warranties in relation to the legal information on this website.
Without prejudice to the generality of the foregoing paragraph, we do not warrant that:
(a) the legal information on this website will be constantly available, or available at all; or
(b) the legal information on this website is complete, true, accurate, up-to-date, or non-misleading.
(3) Professional assistance
You must not rely on the information on this website as an alternative to legal advice from your lawyer or other professional legal services provider. If you have any specific questions about any legal matter you should consult your lawyer or other professional legal services provider. You should never delay seeking legal advice, disregard legal advice, or commence or discontinue any legal action because of information on this website.
(4) Live Chat
All information transmitted via Tribunal Claim's Live Chat is provided free of charge and should only be used for information purposes. All efforts and appropriate care and attention are made to ensure that the information provided is accurate but Live Chat is intended as an support facility where we are unable to review documentation and Tribunal Claim does not take any responsibility for the accuracy of information provided to you via the Live Chat facility. Tribunal accepts no liability for any loss arising from action taken or refrained from being taken on the information provided. Information communicated via Live Chat does not, and is not intended to, constitute legal advice and you may place no reliance upon it. You are strongly advised to seek specific legal advice on your particular facts and circumstances.
If the opportunity for the input of personal or business data (email addresses, name, addresses) is given, the input of these data takes place voluntarily. Please see our privacy policy for further details.
(5) Limiting our liability
Nothing in this legal disclaimer will:
(a) limit or exclude our liability for death or personal injury resulting from negligence;
(b) limit or exclude our liability for fraud or fraudulent misrepresentation;
(c) limit any of our liabilities in any way that is not permitted under applicable law; or
(d) exclude any of our liabilities that may not be excluded under applicable law.
(6) This disclaimer
This legal disclaimer was made using a template from Website Contracts.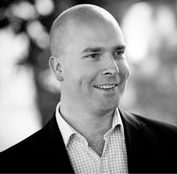 Tom is recognised as one of the UK's leading Employment Law solicitor advocates. He is a straight talking, approachable lawyer who has a keen eye for what makes a viable case.
For nearly 20 years Tom has been upholding the legal rights and protections of employees and individuals, and since qualifying as a solicitor has been involved in a number of high profile landmark cases.
He is a seasoned litigator who specialises in contentious employment law, civil and commercial litigation, arbitration and dispute resolution.
In accordance with his strongly held objective to provide everyone who has a viable legal claim with an easy pathway to justice, Tom founded the online portals www.doihaveacase.co.uk (2010) and www.tribunalclaim.com (2015), both of which primarily aim to offer no win no fee representation.
2019 saw the creation of www.solicitornetwork.com whereby Tom established a nationwide community/network of solicitors with a shared philosophy to 'deliver straight-talking advice and professional legal representation' to individuals and businesses throughout the UK.
Tom Street is regulated by the Solicitors Regulation Authority (SRA) ID number: 566718.
For more information on Tom.