No win no fee Employment Solicitors
TribunalClaim.com has a dedicated team of specialist no win no fee employment solicitors. We can provide representation to employees throughout the UK. Furthermore, we have employment lawyers who have vast experience in giving expert employment law advice and representing employee rights.
How much will my claim cost?
Wherever possible we try to offer to represent our clients on a no win no fee basis.
If we are able to assist you in this way, we will provide you with one of our no win no fee employment solicitors which means you will only pay us in the event that we win your case.
In cases that are more complex or require more in depth assessment, we will offer you the opportunity to speak to one of our solicitors via a paid consultation over the telephone. These are highly affordable and mean that, irrespective of your financial situation, you should be able to access legal advice.
The solicitor will be able to quickly assess you case and give you a detailed appraisal of your prospects of success. Find out how it works here.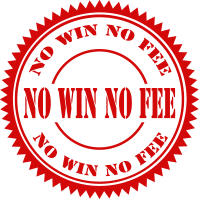 How does no win no fee work?
Our fees are 35% inclusive of VAT of any money that we are able to recover for you as compensation.
For example, if we managed to recover £10,000 in compensation, the split would be £6,500 to you and £3,500 as our fee.
65/35 split is considered the industry standard for no win no fee employment claims.
This way of working means that there is no risk to you. You do not have to pay money up front and our fees will be recovered as part of your compensation.
You can find out more about our no win no fee policy here.
If you are interested in speaking to us, call now on 0800 756 6605 or fill in our online form and one of our legal representatives will get back in touch with you within 24hrs.
If you require assistance sooner please see below for our telephone consultation service.
---
Other options
In cases which are more complicated, which wouldn't necessarily be eligible for no win no fee representation, we can offer a range of other options, including:
Legal Expense Insurance (LEI), if you have this as part of an insurance policy;
Fixed Fee;
Conditional Fee.
Telephone Consultations
We also offer a range of paid case assessment telephone consultations. You are able to speak with an expert employment solicitor at very short notice.
These are priced very competitively and are great value for money.
This type of consulation is suitable for:
clients who require immediate advice from a solicitor (if appointments are available);
clients who aren't sure whether they want to proceed with a claim;
clients who have a more complex case which needs assessment prior to moving forward;
clients who require assistance with writing letters, for example grievance or appeal letters.
---
We are waiting for your call.
Our most frequently asked questions on no win no fee
What is no win no fee?
No win no fee is exactly as it sounds. If we do not win your case against your employer, our solicitors will not take any fees and you will not be subject to any costs.
Who pays the costs in no win no fee cases?
Our costs are covered by the compensation that we recover from your employer.
Who pays the employers costs?
Under employment law, your employer will have to cover their own costs. In very rare circumstances an employee may be forced to pay their costs, but this is only if the tribunal decides that the claim is vexatious or had no merit. We never let it get to this stage as we will always do a thorough case assessment before taking the claim on.
What are the benefits of no win no fee?
The main benefit is that you, the employee, is able to pursue their claim without the worry of being subjected to costs that may out weigh the amount of compensation that you can recover from your employer. By entering a no win no fee agreement with our employment solicitors, you are able to have peace of mind and we are able to focus on getting the best result for you without any risk factors.
How do I know if I am eligible for no win no fee?
There are certain criteria which make it much easier for us to run your case on a no win no fee basis. These are as follows:
– You need to have at least two years service (unless you are claiming discrimination, whistleblowing or any other claim considered to be an automatic unfair dismissal).
– If you are making an unlawful deduction of wages claim, you would need to be claiming more than £3000. The reason being, anything lower than this figure would not cover the costs of us representing you.
– Whistleblowing and discrimination claims are often more complex, but in some cases we are able still offer no win no fee, if we consider them to be strong.
See our how it works page for more details
How do you assess whether my claim is eligible?
In order to make an assessment, one of our legal representatives will speak with you over the telephone, in most cases. If they think you have possible case for no win no fee, they will then pass you to one of our Employment Solicitors, who will further assess you claim and if they think you have a strong enough case, they will offer to represent you.
What if I am not eligible for no win no fee?
If you are not eligible, we have other affordable options that we can pursue. Sometimes we will offer to do a in depth case review, following an initial telephone consultation with a solicitor, to see if we are able to assist. We usually charge £500 +VAT for a full case review.
In other cases, we make fixed fee and conditional fee arrangements. Or if you have legal expense insurance, we may be able to cover our fees with this.
What happens if I have legal cover?
If you have legal expense insurance (usually under a home or car insurance policy), you would simple call them and let them know that you would like to pursue an employment claim and that you have found representation. We would then get in touch with them and start pursuing you claim. They would then pay our fees at the end of the case and you would get your full compensation.
*Are there any other costs with no win no fee agreements?
The only other cost that you may be asked to pay is our disbursements. This means that if we have to travel to tribunal or stay overnight in accommodation, then you would be liable to these costs. We cap this at £200 +VAT, so you will never pay more than this. In most cases these costs are not required, as we usually settle the case before it goes to court.
Am I able to withdraw from the agreement at any point?
Once you have signed our no win no fee agreement, you are able to withdraw at any point during the case. However, in these circumstances you would be liable to pay our costs (at our hourly rate) up until the point that you pulled out.
We put this clause in to reduce the risk to us. Without this, it could mean that a claimant could get a solicitor to run their case right up to the point of winning and then pull out, meaning that they would receive all the compensation and the solicitor would get nothing, having already done all the work for the claimant.
Are there any court fees?
No. There are no court fees. These were deemed unlawful and abolished in 2017.
Will I be liable for fees if I lose my case?
If you lose your case under a no win no fee agreement, you will not be liable to pay any fees except, potentially, the disbursements, as mentioned above. However this will never be more than £200 + VAT.
What happens if I win my case?
If you win your case, you will receive 65% of any compensation that we have been able to recover for you. Use our unfair dismissal calculator to find out what compensation you might be eligible for in an unfair dismissal claim.
Are you able to negotiate larger settlements?
If you have been offered a settlement agreement, ordinarily, our fees are paid by the employer. However if you would like us to negotiate a higher settlement figure for you, we can do this on a percentage basis. Meaning that anything we negotiate over and above what is already being offered, we would take 20% of this amount to cover our negotiation fees.
For example, if you had been offered £10,000 as your settlement and we managed to negotiate and additional £5000, we would take 20% of £5000.
Our fee would therefore be £1000.
Your would recieve £14,000.
Our Employment Law Solicitors can assist with all types of Employment claims
Dismissal
Have you been dismissed on the spot or been sacked unfairly by your employer? We can assist with all type of dismissal. Find out how much you could claim.
Discrimination
Have you been discriminated against in the workplace?
If you have been discriminated against based on a protected characteristic for instance Race or Sex then you can make a claim.
Redundancy
If you have been made redundant unfairly, we will be able to offer you advice on whether the redundancy is unfair and how much you can to claim.
Unlawful Deducation of Wages
Have you suffered unlawful deduction from your wages?
If you have not been paid correctly; or being paid below minimum wage; or not received holiday pay, you may be eligible to claim.
Settlement Agreements
If you have been offered a settlement agreement, we can assist with negotiations so you can to get the best deal.
Whistleblowing
Have you whistleblown or made a protected disclosure?
If you have whistleblown about something unlawful that is going on at work and then suffered detriment, you may be able to claim.
---
Naturally, we pride ourselves on providing the best possible service to the highest standards.
Our employment solicitors deal with a wide range of claims at TribunalClaim.com and as result, our legal advisors, can provide free employment law advice on all problems in most cases.
How much can I claim?
Use our calculator to find out how much you might be able to claim in compensation.
---
Client Testimonials
Ellie and Tom have been absolutely amazing to me, giving me advice on a number of work issues. They have been available at all times of the day and really supportive and honest. I have already recommended them to a family member and would do so again!

– Carrie-Anne Moore
Because my claim was so small in value I was conscious of speaking with a high street solicitor and spending at least 180 an hour to get the advice I needed, I contacted Tribunal claim via email. I was able to send full details of my issue with a previous employer and receive a free email back with helpful standalone advice and a quick talk through on a ten minute call and I now have all the information I needed and a plan of action all for 25 pounds. I cannot recommend enough

– Lisa M
---
Our team are waiting to hear from you. They will be able to assess your claim and we will quickly be able to let you know if you have a claim that we will be able to assist with.
If you need some help, please click the button below and use our quick simple form to submit your enquiry today and one of our no win no fee employment solicitors will be in touch. >>>
---
Need immediate advice?
Can't wait for free advice from our Legal Advisors? Make an appointment with Tom today (**subject to availability).
Get an immediate no nonsense assessment of your case from one of the UK's leading Employment Solicitors . Tom will be able to give you straight talking advice over the telephone where he will be able to quickly assess the merits of your case. FIND OUT MORE >>>
Once he has assessed your case, he can put you in touch with one of our no win no fee employment solicitors, if he thinks you have a case that be pursued on a no win no fee basis.
---
---
This week's highlighted videos
---
Articles relating to UK employment law from Tom Street
---
How to Guides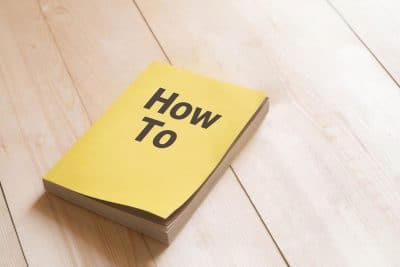 Covering a range of topics, from how to deal with internal company procedures, to preparing for your Employment Tribunal hearing.
Tom's 10 useful 'How to Guides' will help you successfully navigate employment issues.
---
Frequently Asked Questions
How long do I have to submit a claim?
You need to start the claim process, three months less one day from the date of your dismissal, last unlawful deduction of wages or last act of discrimination. Time limits are very strict. It is extremely rare to be able to submit a claim out of time. Our employment solicitors are able to advise on time limits and will be able to assist with getting your claim started.
Can I submit a claim regardless of my length of service?
You are only able to submit an employment claim if you have been working for your employer for more than two years. PLEASE NOTE – there are however exceptions to this rule. Please see our Automatic Unfair Dismissal page for more information.
Should I go through ACAS?
Yes. The ACAS conciliation service will conciliate with your employer prior to going to tribunal. This is now a legal requirement. However, we advise that you should always seek legal advice from a qualified solicitor, at your earliest convenience. Our employment law experts will be able to give you all the advice that you need and they will also be able to assist with the ACAS process.
What I need to do to start my claim?
In order to make a claim you simply need to fill in our enquiry form or call us directly on 0800 756 6605 and we will start the process for you.
How long will my claim take to complete?
Will I have to appear in court?
In some cases yes. However, many cases settle before they get as far as the court stage.
Our Solicitors aim to protect the basic rights of the employee within the workplace
We're here to help. Start your claim today!
Our no win no fee employment solicitors are here to help and advise you with any employment
issue you may have.
All our Employment Solicitors are able to act on a no win no fee basis
---
Employment Lawyers are waiting to hear from you
today…
Contact us now and get free advice
If you have any queries about your rights as an employee and you want to seek legal advice you may contact us anytime.
We have a very approachable team of employment solicitors waiting for your call today. You can call us directly on 0800 756 6605. Alternatively, you can start your claim by filling in our quick and simple enquiry form.
The Tribunal Claim team will then give you a preliminary assessment of your case, on a free, no-obligation basis.
Provided that we think you have a case that can be taken forward, our employment law solicitors will then contact you to explain the process for taking your claim to the Tribunal.
Speak to one of our no win no fee Employment Solicitors today!
Schedule a no obligation call back, at a time to suit you. One of our no win no fee employment solicitors will then contact you and provide you with a free initial consultation to discuss your claim.

Schedule an appointment