Last updated: 8th December 2021
Tom's 10 useful 'How to Guides' to help you successfully navigate employment issues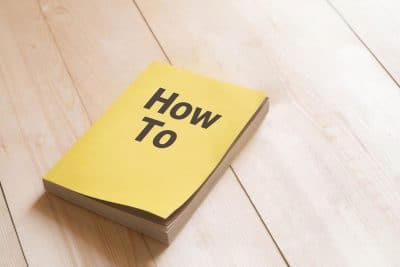 We understand that whether you are facing a problem at work, or have made the decision to resolve a dispute with your employer by way of Employment Tribunal, the process can be quite daunting.
As one of the UK's leading employment solicitors, Tom has created a series of 'How to Guides' that will help you in a variety of circumstances.
These guides cover a range of topics, from how to deal with internal company procedures such as a disciplinary, to preparing for your final tribunal hearing.
You will be guided through what will be expected of you, common things to avoid, and examples/templates that you can view and download to help.
Your employer is entitled to discipline you if they have reasonable grounds to suspect you have done something wrong at work.
When this happens it's important to understand what they will do and the best way to conduct yourself throughout the process.
If you have a complaint, problem or concern at your place of work you may wish to raise a grievance with your employer to get it resolved.
Whilst this is not a legally binding process, failure to follow the correct procedure may affect the outcome of any claim your later advance at the Employment Tribunal.
It's your right to respond to any disciplinary or grievance outcome by way of appeal, and that starts with your appeal letter.
Under the Advisory, Conciliation and Arbitration (ACAS) code, you are entitled to appeal disciplinary decisions, or grievance outcomes, made by your employer.
Before you can bring a claim at Employment Tribunal you must go through the mandatory process of registering your case with ACAS Early Conciliation.
ACAS Early Conciliation is the beginning of the legal process in advancing your claim at Employment Tribunal.
In order to proceed with your claim at Employment Tribunal you will need to complete an ET1 Claim Form.
You must have first registered your case with ACAS Early Conciliation in order to obtain an ACAS Certificate.
Once you have issued your claim for to the Employment Tribunal you will be required to provide an indication of the value of compensation you are seeking.
This will be by way of your Schedule of Loss.
The importance of producing a comprehensive, accurate and relevant witness statement cannot be understated!
Essentially, it serves to bring all the evidence together on which your case is based, and thereby considered by the Employment Tribunal.
Compiling a relevant list of documents will serve you well in the Employment Tribunal process.
The last thing you want to do is irritate your opponent, or more importantly, the tribunal judge by presenting them with a cumbersome bundle of poorly prepared, irrelevant documents.
After you have issued your claim and the defence has been submitted by your opponent (the respondent), it is likely the Employment Tribunal will schedule your case for what is known as a PHR (Pre-Hearing Review).
This is commonly referred to as a preliminary hearing.
The days before your Employment Tribunal hearing can be quite stressful, so it's important to understand what preparations you need to make and what to expect.
This practical guide aims to reduce the stress of attending your tribunal hearing by ensuring you are prepared as much as possible.
This section of our website will be regularly updated with new 'How to Guides' published to help you if you decide to handle matters yourself.
Whilst a solicitor cannot represent you in internal company procedures such as disciplinary hearings, or raising a grievance, you can access reasonably priced advice via a quick 10 minute Talk to Tom telephone consultation.
Alternatively, if you aim to resolve a dispute with your employer via Employment Tribunal, and you have a viable case, we may be able to assist you on a no win no fee basis.
Whether we represent you via no win no fee, or by way of a Legal Expense Insurance (LEI) or privately funded arrangement, your solicitor will be able process the majority of those tasks required to prepare for your claim to be heard at tribunal.
FIXED FEE SOLUTIONS TO SUIT ALL NEEDS
If you need assistance preparing for a specific part of the Employment Tribunal process, we can provide the following fixed fee services.
Drafting your Schedule of Loss: £500 plus VAT
Amending or preparing your ET1 Claim Form: £500 – £1,000 plus VAT
Preparation of Further and Better Particulars (FBPs): £500 – £1,000 plus VAT
Producing an Agenda and List of Issues before a PHR: £500 – £1,000 plus VAT
The fees quoted are subject to our availability and may vary depending on the complexity of your case.
To get an initial assessment of the viability of your case you can call one of our approachable team today on 0800 756 6605 or 020 3923 4777. Or, if more convenient simply submit your details via our quick and simple online enquiry form and we will respond to you within 48 hours by phone, email or text with advice.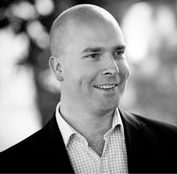 Tom is recognised as one of the UK's leading Employment Law solicitor advocates. He is a straight talking, approachable lawyer who has a keen eye for what makes a viable case.
For nearly 20 years Tom has been upholding the legal rights and protections of employees and individuals, and since qualifying as a solicitor has been involved in a number of high profile landmark cases.
He is a seasoned litigator who specialises in contentious employment law, civil and commercial litigation, arbitration and dispute resolution.
In accordance with his strongly held objective to provide everyone who has a viable legal claim with an easy pathway to justice, Tom founded the online portals www.doihaveacase.co.uk (2010) and www.tribunalclaim.com (2015), both of which primarily aim to offer no win no fee representation.
2019 saw the creation of www.solicitornetwork.com whereby Tom established a nationwide community/network of solicitors with a shared philosophy to 'deliver straight-talking advice and professional legal representation' to individuals and businesses throughout the UK.
Tom Street is regulated by the Solicitors Regulation Authority (SRA) ID number: 566718.
For more information on Tom.