As part of our goal to assist people in getting access to justice, we are often happy to represent clients on a no win no fee basis.
The official term for no win no fee agreements in Employment related matters is a damages-based agreement whereby we offer to assist our clients on the basis that our fee is 35% (including VAT) of any damages that we recover on behalf of our client.
What this means in practise is that our fee is approximately 29.5% plus VAT and our clients keep 65% of any damages recovered.
A copy of our standard no win no fee agreement can be viewed for your consideration.
If you have any questions or queries in relation to the no win no fee service that we offer, please don't hesitate to contact us.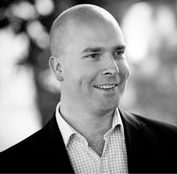 Tom is recognised as one of the UK's leading Employment Law solicitor advocates. He is a straight talking, approachable lawyer who has a keen eye for what makes a viable case.
For nearly 20 years Tom has been upholding the legal rights and protections of employees and individuals, and since qualifying as a solicitor has been involved in a number of high profile landmark cases.
He is a seasoned litigator who specialises in contentious employment law, civil and commercial litigation, arbitration and dispute resolution.
In accordance with his strongly held objective to provide everyone who has a viable legal claim with an easy pathway to justice, Tom founded the online portals www.doihaveacase.co.uk (2010) and www.tribunalclaim.com (2015), both of which primarily aim to offer no win no fee representation.
2019 saw the creation of www.solicitornetwork.com whereby Tom established a nationwide community/network of solicitors with a shared philosophy to 'deliver straight-talking advice and professional legal representation' to individuals and businesses throughout the UK.
Tom Street is regulated by the Solicitors Regulation Authority (SRA) ID number: 566718.
For more information on Tom.