This site uses cookies – small text files that are placed on your machine to help the site provide a better user experience. In general, cookies are used to retain user preferences, store information for things like shopping carts, and provide anonymised tracking data to third party applications like Google Analytics. As a rule, cookies will make your browsing experience better. However, you may prefer to disable cookies on this site and on others. The most effective way to do this is to disable cookies in your browser. We suggest consulting the Help section of your browser or taking a look at the About Cookies website which offers guidance for all modern browsers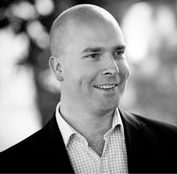 Tom is recognised as one of the UK's leading Employment Law solicitor advocates. He is a straight talking, approachable lawyer who has a keen eye for what makes a viable case.
For nearly 20 years Tom has been upholding the legal rights and protections of employees and individuals, and since qualifying as a solicitor has been involved in a number of high profile landmark cases.
He is a seasoned litigator who specialises in contentious employment law, civil and commercial litigation, arbitration and dispute resolution.
In accordance with his strongly held objective to provide everyone who has a viable legal claim with an easy pathway to justice, Tom founded the online portals www.doihaveacase.co.uk (2010) and www.tribunalclaim.com (2015), both of which primarily aim to offer no win no fee representation.
2019 saw the creation of www.solicitornetwork.com whereby Tom established a nationwide community/network of solicitors with a shared philosophy to 'deliver straight-talking advice and professional legal representation' to individuals and businesses throughout the UK.
Tom Street is regulated by the Solicitors Regulation Authority (SRA) ID number: 566718.
For more information on Tom.