Employment Tribunals hear most employment law cases and were established to resolve disputes between employers and their staff.
Who can claim at the Employment Tribunal
The question of whether you can make a claim or not is based on the problem that you have experienced at work.
On top of that there are other conditions that need to be met such as submitting within the time limit or having to have worked for the employer for a set amount of time (the basic rules are you need 2 years service to make a claim and that you need to submit a claim within 3 months minus one day since the last act of discrimination or last date of employment).
Read further information on what exactly you can claim for.
If after having considered your potential claim further and feel that you might have one please call us on 0800 756 6605 where our friendly team will be able to assess your case and let you know if they think it can be taken forward on a no win no fee basis.
Going to an Employment Tribunal
Although they might sound scary they are not that intimidating. They are normally held in office buildings rather than law courts and they are held in individual tribunal rooms. There will be three "judges" who will decide your case. There will be one actual employment judge and 2 lay judges. One of the lay judges will come from an employer centric organisation whilst the other will come from an employee centric organisation (such as a trade union). (Although there are a few cases which can be heard by only the employment judge)
Inside the tribunal room itself the judges sit at a raised desk but they will not be wearing wigs or gowns like in other courts and so there is often a less formal feel to these things. (Although you are expected to appear smart) There is however an order for what happens and who speaks when.
Employment Tribunals are open to the public although for the most part there won't be anyone else attending them as visitors apart from the occasional law student.
What about costs?
Unlike courts, you don't have to automatically pay the other sides cost if you are unsuccessful. The employer may put in a costs order to the tribunal if they are successful however there is only a very small chance that they will be successful in this (generally less than 1% of employment tribunal cases have cost orders).
The other sides representative might tell you they will apply for costs however this is generally just a scare tactic.
The few situations in which a cost order might be put to you is if you have brought forward a case that is completely hopeless that has no chance of success whatsoever (often there might be a preliminary hearing in which it will be advised for you to drop the case by the judge but you push on regardless) or you behave badly in the way you have run your case/turned down a good settlement offer.
If those points aren't the case it is highly unlikely that an employment tribunal will award costs against you.
What next?
If you feel like you have a potential case for an employment tribunal please do not hesitate to contact us on 0800 756 6605 where one of our friendly team members will be able to help assess your case and let you know if it is something we are able to assist with.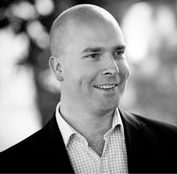 Tom Street qualified as a solicitor in 2003 and has over 20 years experience in employment and litigation law. He studied law at the University of Manchester before undertaking the legal practice course at the College of Law in Guildford, going on to complete his legal training at a firm in Chancery Lane, London. Once fully qualified, he moved to a niche litigation practice in the City of London.
In 2010, Tom set up his own legal practice, Tom Street & Co Solicitors and as part of this, in accordance with his strongly held objective to provide everyone with an easy pathway to justice he established the online portals Do I Have A Case? and Tribunal Claim. These websites are trading names of Tom Street & Co Solicitors.