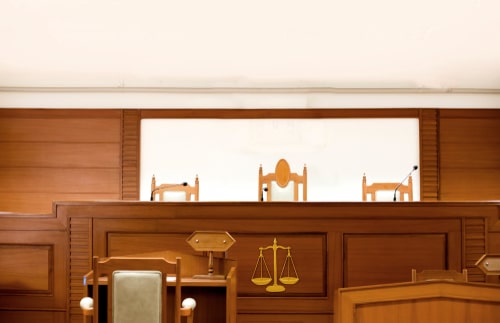 Employment tribunals are legal hearings between an employee, or employees, and an employer to resolve disputes about employment rights. The majority of all legal cases about employment are heard in employment tribunals. Cases such as unfair dismissal, redundancy and discrimination. There are also many other sorts of claim that can be brought to the employment tribunal.
This means that disputes involving equal pay, redundancy payments, unfair dismissal, and discrimination (on grounds of race, sex, disability, age, sexual orientation and religion or belief) can be taken to an employment tribunal to be resolved. An employment tribunal claim can also be made against a trade union. Employment tribunals are not as formal as court hearings, but decisions made by an employment tribunal are legally binding. In Employment tribunals no one wears a wig or gown, however like a court, tribunals cannot give out legal advice and almost all hearings are open to the public. Furthermore evidence is given under oath or affirmation in the employment tribunal court.
Can I make a claim to an employment tribunal?
If you have a dispute at work and you want to pursue a resolution at an employment tribunal, this is generally called making a claim. Whether you can make a claim or not depends on the nature of employment dispute and whether you meet certain conditions, for example; the time of when the alleged event occurred. Usually, you also have three months less one day from when the event happened to file a tribunal claim.
It is useful and helpful to gain as much knowledge regarding your legal rights as possible beforehand. Seek advice and support from a no win no fee employment solicitor.
How to make claims in Employment Tribunal:
In some cases, you can contact ACAS (the Advisory Conciliation and Arbitration Service) to start early conciliation before you can make a claim to an employment tribunal. If you have notified Acas and the conciliation fails or you do not want to take part in it, and you meet the conditions to make a claim, you then have to decide whether you want to make a claim or not. If you have an adviser or representative they will usually first decide whether you have a possible claim, they would deduce as to whether you meet the conditions to make the claim and what evidence you have. The can assess how strong or weak your claim is, based on your employer's feedback and evidence.
What are the Employment Tribunal Places & Procedures
Employment tribunals are normally in office buildings and the hearings are held in individual tribunal rooms. Usually, there are three members of the tribunal who will decide on your case. Collectively they are known as the tribunal panel. There is an employment judge who will run the proceedings, a person representing the employer's organisations and a person representing employee's organisations. Some type of cases and some type of hearings can be heard by an employment judge without the panel members. The panel usually sit at a slightly raised desk the atmosphere is similar to a court but slightly less formal. For example, nobody wears wigs or gowns, but evidence is taken on oath and there are rules about what happens and who speaks at any moment. Most hearings are open to the public so it can be useful to go and watch a hearing to get a feel for what it might be like.
Employment tribunals are different to the courts when it comes to costs. Unlike the courts, you don't automatically have to pay your employer's legal costs if you lose the case. You may still have to pay your representative, depending on what you agreed beforehand. In July 2013 the system was changed so that a fee of £160 or £250 must be paid by the individual when starting their employment tribunal and a further payment of £230 or £950 for the actual hearing. This led to a sharp decline in the number of tribunal cases in the following 12 months. In July 2017, the Supreme Court ruled that the employment tribunal fees were unlawful. The Ministry of Justice subsequently announced it would cease to charge the fees and refund those already paid. But there is only a very small chance that you will have to pay your employer's costs. Figures show that costs orders are only made in less than 1% of cases. Your employer's representative may say they will apply for you to pay costs but usually they are just trying to scare you into dropping the case or accepting a low offer of settlement.
Employment tribunals were created as industrial tribunals by the Industrial Training Act 1964. Industrial tribunals were judicial bodies consisting of a lawyer who was the chairman, an individual nominated by an employer association and another by the Trades Union Congress (TUC) or by a TUC-affiliated union. These independent panels heard and made legally binding rulings in relation to employment law disputes. Under the Employment Rights (Dispute Resolution) Act 1998 their name was changed to employment tribunals from 1 August 1998. Employment tribunals continue to perform the same function as the industrial tribunals. The Employment Tribunal will be able to order losing employers to pay a penalty on top of any award made to the claimant. These penalties will be payable to the Secretary of State if the tribunal finds the employer has breached the employees' employment rights and has "one or more aggravating feature".
The minimum amount will be £100 and no more than £5,000, the amount shall be 50% of the amount of compensation awarded with a 50% discount for employers who pay within 21 days of the tribunal's decision. The tribunal will look at the employer's ability to pay in deciding whether to order the employer to pay a penalty. It should also be noted that an employment tribunal claim can also be made against a trade union.
Our no win no fee Employment Law Solicitors can assist with all types of claims. Naturally, we pride ourselves on providing the best possible service to the highest standards, we offer free employment law advice on all problems. Call us on 0800 756 6605 or 020 3923 4777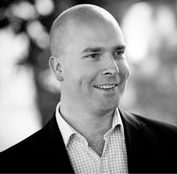 Tom Street qualified as a solicitor in 2003 and has over 20 years experience in employment and litigation law. He studied law at the University of Manchester before undertaking the legal practice course at the College of Law in Guildford, going on to complete his legal training at a firm in Chancery Lane, London. Once fully qualified, he moved to a niche litigation practice in the City of London.
In 2010, Tom set up his own legal practice, Tom Street & Co Solicitors and as part of this, in accordance with his strongly held objective to provide everyone with an easy pathway to justice he established the online portals Do I Have A Case? and Tribunal Claim. These websites are trading names of Tom Street & Co Solicitors.