Have you had pay deductions that you weren't expecting?
There are very few circumstances in which an employer is able to lawfully make pay deductions from your pay without your agreement. If your employer owes you money, you may have suffered unlawful deduction of wages.
It is unlawful for your employer to deduct your pay in any of the following ways:
not paying your notice pay;
not paying a contractual bonus that is due to you;
not paying you holiday pay that is due;
not paying any overtime that you may be entitled to;
not paying you redundancy pay;
you work in a shop or in retail and they have deducted pay because of missing stock or till shortages;
your employer has overpaid you and then makes unreasonable deductions over a short period of time rather than smaller deductions over a period of time.
Lawful pay deductions
In some circumstances An employer is, lawfully able to deduct your pay. There are few reasons when this may be true and are as follows:
If your contract authorises the deductions;
If it is required by law, for instance tax deductions;
If you have authorised or given written permission to make deductions;
If a statutory payment needs to be made to a public authority;
If you have not worked due to industrial action;
As a result of an order made by the courts.
Other common circumstances
The other common reasons that your employer is able to deduct pay (as long as your contract stipulates this) are in circumstances when you do not turn up for work, for instance:
If you are late;
If you have to look after a sick dependant, for instance your child or relative;
If you take a day off without organising proper holiday;
If you have to attend a domestic emergency;
If you are off sick (and only entitled to statutory sick pay);
If you cannot get into work due to snow.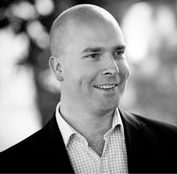 Tom Street qualified as a solicitor in 2003 and has over 20 years experience in employment and litigation law. He studied law at the University of Manchester before undertaking the legal practice course at the College of Law in Guildford, going on to complete his legal training at a firm in Chancery Lane, London. Once fully qualified, he moved to a niche litigation practice in the City of London.
In 2010, Tom set up his own legal practice, Tom Street & Co Solicitors and as part of this, in accordance with his strongly held objective to provide everyone with an easy pathway to justice he established the online portals Do I Have A Case? and Tribunal Claim. These websites are trading names of Tom Street & Co Solicitors.