Making a complaint
It is very important to us that we provide you with the highest quality service in all our dealings with you.
If you have been unhappy with the service you have received at any point in our dealings together, we would ask that you make us aware immediately so that we can attempt to rectify, or resolve any issues of concern you may have experienced.
Initially, we would suggest you raise any concerns you have with the individual working directly on your case. They will do what they can to resolve any problems in the first instance.
However, if you wish to make a formal complaint to us please view Our Complaints Handling Procedure which is in place to assist you.
Making a complaint will not affect the handling of your case*.
We aim to resolve any complaints made to us as quickly as possible.
Any formal complaint made about our personnel or services will be investigated directly by Client Care Partner, Tom Street.
Will you charge me to look into my complaint?
No, you will not be charged for the time it takes to look into your complaint.
However, if all or a proportion of a bill we have issued to you regarding your legal matter is still outstanding, we may be entitled to charge interest on the outstanding sum.
What to do if you are not satisfied with the outcome of your complaint?
There are two options available to you if you are unsatisfied:
You can approach the Legal Ombudsman to look into your complaint
The Solicitors Regulation Authority (SRA)
---
The Legal Ombudsman
You need to be aware that before they will investigate your complaint, the Legal Ombudsman will check that you have tried to resolve your complaint with us before approaching them.
There is a six month time limit from the completion of Our Complaints Handling Procedure, within which you can request their involvement.
You also need to be aware that you are only able to request a Legal Ombudsman's investigation if your complaint is:
No more than 6 years from the date of act/omission; or
No more than 3 years from when you should have reasonably known there was cause for complaint
We would advise that as the scheme rules may be subject to change, you contact the Ombudsman to check the current position.
Contact details:
Website: www.legalombudsman.org.uk
Phone: 0300 555 0333 during office hours
Email: enquiries@legalombudsman.org.uk
Address: Legal Ombudsman, PO Box 6806, Wolverhampton, WV1 9WJ
The Legal Ombudsman service is free of charge.
---
Solicitors Regulation Authority
If you have concerns about our behaviour, the Solicitors Regulation Authority can help you. Such behaviour could relate to issues such as dishonesty, treating you unfairly because of a disability, your age or other characteristic, taking or losing your money.
Visit www.sra.org.uk for more information on how to raise your concerns with the Solicitors Regulation Authority.
* Whilst it is highly unlikely that your complaint will disrupt or prejudice your case, it may result in us advising you to seek legal representation from another firm of solicitors should we believe it to be in the best interest of both parties. In this unlikely event, we will advise you accordingly as soon as possible.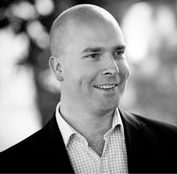 Tom is recognised as one of the UK's leading Employment Law solicitor advocates. He is a straight talking, approachable lawyer who has a keen eye for what makes a viable case.
For nearly 20 years Tom has been upholding the legal rights and protections of employees and individuals, and since qualifying as a solicitor has been involved in a number of high profile landmark cases.
He is a seasoned litigator who specialises in contentious employment law, civil and commercial litigation, arbitration and dispute resolution.
In accordance with his strongly held objective to provide everyone who has a viable legal claim with an easy pathway to justice, Tom founded the online portals www.doihaveacase.co.uk (2010) and www.tribunalclaim.com (2015), both of which primarily aim to offer no win no fee representation.
2019 saw the creation of www.solicitornetwork.com whereby Tom established a nationwide community/network of solicitors with a shared philosophy to 'deliver straight-talking advice and professional legal representation' to individuals and businesses throughout the UK.
Tom Street is regulated by the Solicitors Regulation Authority (SRA) ID number: 566718.
For more information on Tom.