What are the time limits for making a claim in the employment tribunal?
There are very strict employment tribunal time limits for making a claim. If you qualify to make a claim, you must start the employment tribunal process within 3 months less one day from the date of dismissal, redundancy, resignation or from the date of the last detriment suffered.
Use our calculator below to work out your limitations dates for submitting to the employment tribunal.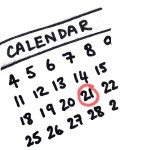 All employment claims have to go through early conciliation with ACAS prior to submitting a formal claim with the employment tribunal. If you are considering making a claim you must inform ACAS first, who will then offer the opportunity for early conciliation. ACAS will then negotiate, on your behalf, with the employer to try to come to an agreement of early settlement. This is a free service but you may wish to use the services of a lawyer to negotiate the best settlement for you.
It is vital that you start the early conciliation process within 3 months less one day from the initial complaint. This applies to all employment claims (except equal pay claims, which have a 6 month time limit).
For example, Mrs Brown was dismissed from her work as a school caretaker on 28 January 2016. She appealed the decision but has been unsuccessful and wants to make a claim for unfair dismissal. She will have until 27th April 2016 to start the Early Conciliation process with ACAS.
To be clear, in this instance, the date you need to adhere to is the date of dismissal, not the date of appeal. Often employees make this mistake and then find they are out of time for making a claim, if the employer has dragged out the appeal proceedings.
OR
Mr Willis has suffered detrimental treatment at work due to his disability, he would need to start the employment tribunal process, three months less one day from the last act of detrimental treatment.
If early settlement can't be achieved through ACAS, ACAS will then issue you with an Early Conciliation certificate. You will then have one month from the date on this certificate to submit your claim to the tribunal.
————————————————————————–
Related topics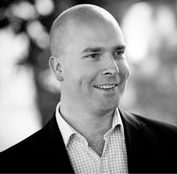 Tom Street qualified as a solicitor in 2003 and has over 20 years experience in employment and litigation law. He studied law at the University of Manchester before undertaking the legal practice course at the College of Law in Guildford, going on to complete his legal training at a firm in Chancery Lane, London. Once fully qualified, he moved to a niche litigation practice in the City of London.
In 2010, Tom set up his own legal practice, Tom Street & Co Solicitors and as part of this, in accordance with his strongly held objective to provide everyone with an easy pathway to justice he established the online portals Do I Have A Case? and Tribunal Claim. These websites are trading names of Tom Street & Co Solicitors.