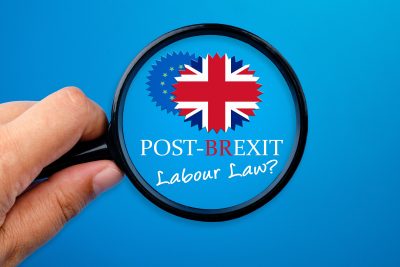 During her time as Prime Minister, Teresa May, has said that Parliament will decide the appropriate rules regarding employment instead of accepting the EU changes automatically post Brexit.  She supported this position in her statement, "When it comes to workers' rights, this Parliament has set world-leading standards and will continue to do so in the future, taking its own decisions working closely with trade unions and businesses."
According to Dave Prentis from Unison, however, Brexit should not mean that UK employees will be hired as cheap labour and easy to fire. This is certainly not a good deal for UK workers. The current government is aiming to ensure that worker's rights are not diminished post Brexit. 
Parliament will have full rights to consider the required future changes in EU laws which will make workplace and health and safety standards better and at the same time strengthen the rights of workers. The government will consider and vote on the changes to be adopted by UK law. 
During this process, trade unions and businesses will also be given an enhanced role and they will be consulted while preparing updated changes to EU employment rights. 
However, the government's proposal has been dismissed as of now by TUC and has been well opposed by General Secretary Frances O'Grady who said, "The Prime Minister has made a mockery of her own claim that Britain is leading the way on workers' rights."
He has inferred that the claims are mere flimsy procedural tweaks which are nowhere close to ensuring a protection of existing rights. O'Grady's belief is that these tweaks will not be enough to guarantee that UK rights are not worse than worker's rights in the rest of Europe. 
Currently, parliament will review two new EU directives – The Work Life Balance Directive and the Transparent and Predictable working conditions Directive which are said to come into force after Brexit. While the Government has already voted in favour of these directives, the European Council will still ask Parliament if they should be adopted in UK law. 
The Work Life Balance Directive is aimed to introduce new rights for parents and caretakers. It will include a two month paid leave for each parent until the child is 8-year-old and five days leave for people caring for sick relatives of family members. '
The Transparent and Predictable Working Conditions Directive however is directed to set the terms of employment for workers right from the first day of employment and hence offer more stability for those working in shifts. 
How to prepare for Brexit
While some people feel that worker's rights will not be addressed adequately, the Parliament, as a part of Withdrawal Agreement Bill has confirmed that it wlll be given a vote on actions that will be taken in response to the upcoming changes. 
The government are due to announce proposals in coming weeks to merge enforcement bodies like HM Revenue and Customs minimum wage enforcement arm and many other bodies which protect the rights of workers. 
The single body formed will have more power, for instance, to enforce holiday payments of workers who are vulnerable or underpaid agency workers. It will also have a duty to take consultation from union and employment unions regarding their work. 
A joined up enforcement of already existing employment rights is vital to create a fair working environment. The proposal for single enforcement body will hopefully help to deliver these expectations.
Our no win no fee Employment Law Solicitors can assist with all types of claims. Naturally, we pride ourselves on providing the best possible service to the highest standards, we offer free employment law advice on all problems. Call us on 0800 756 6605 or 020 3923 4777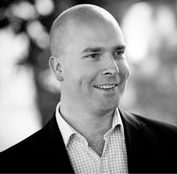 Tom Street qualified as a solicitor in 2003 and has over 20 years experience in employment and litigation law. He studied law at the University of Manchester before undertaking the legal practice course at the College of Law in Guildford, going on to complete his legal training at a firm in Chancery Lane, London. Once fully qualified, he moved to a niche litigation practice in the City of London.
In 2010, Tom set up his own legal practice, Tom Street & Co Solicitors and as part of this, in accordance with his strongly held objective to provide everyone with an easy pathway to justice he established the online portals Do I Have A Case? and Tribunal Claim. These websites are trading names of Tom Street & Co Solicitors.