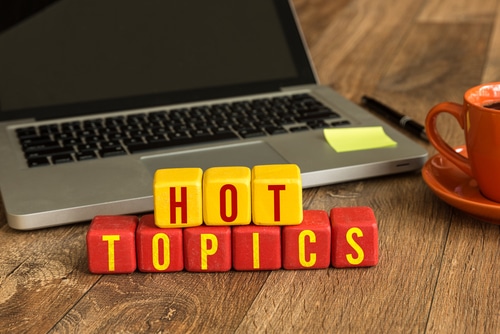 Some of the hot topics in employment law in 2019 include:
1. Atypical workers
2019 will see the start of some statutory protections currently limited to those termed 'employees' to be extended to 'workers'. One of these includes, employers are now required to give every 'worker', a written itemised pay statement at or before the time at which any payment is made.
2. Business protection
The Patents Act 1977 makes provisions for employee inventors to be paid additional compensation in the event that their patent/invention is of 'outstanding benefit' to their employer. What can be deemed "outstanding benefit" often varies in different quarters and the bar is always set high. There are also differences in opinions of whether or not there should be a six-month clause that prevents an ex-employee from joining a competitor.
3. Disciplinary proceedings
The High Court has held that the suspension of an employee can amount to a breach of the implied duty of mutual trust and confidence, and can lead to the employee claiming wrongful dismissal. This and the question of if disciplinary action should be put on hold pending the outcome of criminal proceedings are met with mixed views.
4. Employment status
Like was the case for years, determining worker status in (modern) workplaces will continue to be a hot topic in employment law in 2019. On the tax front, existing public sector restrictions and rules on IR35 (workers providing services through intermediaries) will be extended to some private sector organisations. Under the controversial change, instead of the contractor bearing the responsibility of determining their employment status for tax purposes, the client or hirer will make the call.
5. Family friendliness?
This is broadly considered under categories like shared parental leave pay and extended redundancy protection. Shared parental leave pay leaves many wondering if employers' failure to match contractual enhancement for (nursing) mothers and fathers amounts to sex discrimination? For extended redundancy protection, the Government is consulting on extending redundancy protection for women and new parents. Questions are raised on how periods of annual leave, shared parental leave and/or unpaid parental leave immediately following maternity leave should be treated and also on whether the six-month extension should also apply for those on adoption, shared parental leave and/or unpaid parental leave.
6. Holiday pay calculation
Working out holiday entitlement for term time only workers, casual and zero hour workers can often be tiresome. The Employment Appeal Tribunal (EAT) has however directed that when calculating holiday pay for variable hour term-time workers, employers must calculate holiday pay on the basis of the average hours worked in the preceding 12 weeks immediately before payment is made as required under the Working Time Regulations 1998. This directive already has inspired talks in different quarters.
7. Industrial relations
Trade union legislation that makes it unlawful for employers to offer incentives to workers to influence their relationship with unions, for example paying them to refrain from joining a union, is rife with mixed views.
8. Pay reporting
One area that is sure to generate a lot of attention in 2019 is the requirement for reporting pay gaps. Last year, there was the publication of the first mandatory gender pay gap reports and this has continued into 2019. For executive pay gap reporting, quoted companies with more than 250 UK employees will be required to include director, employee pay ratios for the relevant financial year in the directors' remuneration report. There is the possibility that mandatory ethnicity pay reporting would be required. This would be to check the occurrence of race discrimination, if any and to try to curb this racial discrimination.
9. Sexual harassment
Sexual harassment in the workplace is one thing that has continued to drive attention and discussions. To this, the government has confirmed it will ask the Equality and Human Rights Commission (EHRC) to develop a Statutory Code of Practice on Sexual Harassment. Committees like the Women and Equalities Committee have raised more than an eyebrow at the use of non-disclosure agreements (NDAs) in situations where any form of harassment or pregnancy discrimination, disability discrimination or discrimination of any other nature has been alleged.
10. Tribunal proceedings
The increase of the maximum financial penalty (payable to the Exchequer) that Employment Tribunals can impose for 'aggravated breach' from £5,000 to £20,000 as well as the Ministry of Justice's announcement in November 2018 to develop a new tribunal fee regime that would "balance tribunal funding and access to justice" were met with mixed reception.
11. Wages
About wages, there would be deliberations on whether or not the only time that counts for national minimum wage (NMW) purposes during sleep-in shifts is the time when the worker is required to be awake for the purpose of working. There would also be opinions being shared on the NMW increase and also the Government's (proposed) ban on employers making deductions from staff tips, gratuities and service charges.
12. Whistleblowing
The issue of dismissing an employee on the grounds of whistleblowing is sure to gather attention this 2019. But what if the decision-maker is being manipulated by another? The Supreme Court will consider the issue of decision-maker manipulation in a related case later this year.
Our no win no fee Employment Solicitors can assist with all types of claims . Naturally, we pride ourselves on providing the best possible service to the highest standards, we offer free employment law advice on all problems. Call us on 0800 756 6605 or020 3923 4777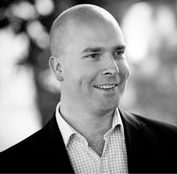 Tom Street qualified as a solicitor in 2003 and has over 20 years experience in employment and litigation law. He studied law at the University of Manchester before undertaking the legal practice course at the College of Law in Guildford, going on to complete his legal training at a firm in Chancery Lane, London. Once fully qualified, he moved to a niche litigation practice in the City of London.
In 2010, Tom set up his own legal practice, Tom Street & Co Solicitors and as part of this, in accordance with his strongly held objective to provide everyone with an easy pathway to justice he established the online portals Do I Have A Case? and Tribunal Claim. These websites are trading names of Tom Street & Co Solicitors.