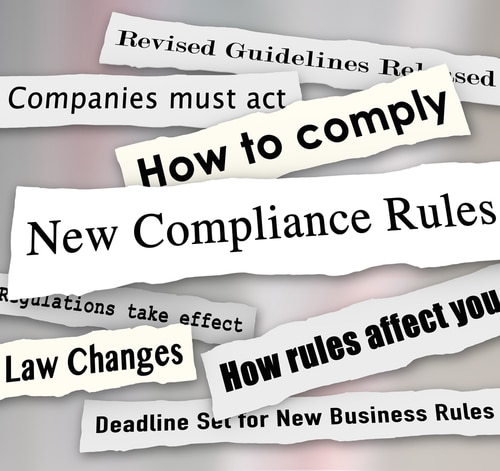 Despite the fact that the UK Parliament still hasn't approved the withdrawal deal negotiated by Teresa May and agreed with the EU. Leaving the EU without a deal means that the UK Parliament must set out to draw up alternative plans in regards to EU directives which have been adopted into UK law.
The impact that Brexit would have on the European workforce in the UK has been one of the major issues that has been of interest for the Parliament, as well as economists. Agreements have been ongoing between the UK government and the European Union on EU workers' rights but the British Prime Minister, Theresa May has claimed that the UK Parliament should have more autonomy over which new EU laws are more appropriate for acceptance and adoption, rather than just adopting all new directives.
The government has set out to carry out reviews on EU laws, giving the Parliament the right to consider which future changes in EU laws that will strengthen workers' rights, workplace health and safety standards that should be adopted. After considerations have been made, they can then vote on whether those changes should be implemented into domestic legislation. In her bid to gain support for her plan to withdraw from the EU, Prime Minister, Theresa May promised to give the Parliament and MPs a greater input over future legislation regarding workers' rights. According to Mrs May, the Parliament would be given the power to vote on whether to implement any future EU employment laws post-Brexit. She also promised trade unions and businesses wouldn't be left out during the period when decisions are being made over implementation of laws.
The UK's decision to leave the European Union has since from the first day of announcement caused several worries for unions, economists and even legal advisors who are seeing the plan as a sign of detriment for the country in terms of finances and as it concerns workers' rights. Unions have expressed worries that her pledge to give the Parliament voting power over EU laws wouldn't be enough to give workers diligent working rights. Unison boss, Dave Prentis has stated that "European laws have made working in the UK safer and better. Brexit mustn't mean UK employees become the cheapest to hire and the easiest to fire". Unions have also criticized the fact that there are no formal and legal assurances for existing workers' rights in the agreement deal. They are expressing concerns that the new laws wouldn't be rigorous enough to protect workers from unfair treatments at workplaces. TUC has gone as far as stating that the PM's assurances are little more than "flimsy procedural tweaks".
Although current EU rules on workers' rights will continue to have a strong hold on employer's obligations towards their employees even after Brexit, new EU laws that are currently not in force will be subjected to scrutiny before implementation into domestic legislation. The government has said that it will continue it's adoption of the existing body of EU law and implement it into domestic legislation following the UK's withdrawal from the European Union, meaning that laws that are currently in force will not pass through any changes. New EU laws that will be introduced after Brexit will have to be decided and voted upon by the Parliament, unions and businesses before they can be adopted into domestic legislation and put in force.
New employment legislation like the WorkLife Balance Directive and the Transparent and Predictable Working Conditions Directive have already been voted into approval in EU meetings, but the UK Parliament will still meet to decide on whether they should be implemented into domestic legislation. If they are accepted, they will come into force in EU member states in 2020, guaranteeing workers who are parents to children under 8 years old two months of paid leave, five days leave to workers who are carers and the right to request flexible working for all workers who have children under 8 years old. The Transparent and Predictable Working Conditions Directive will set terms of employment for workers from their first day of work and it will also require employers to ensure more certainty for workers who work on shift hours. Implementation of these directives into domestic legislation will go a long way to help all workers.
The British Prime Minister has made assurances that employment laws in the UK will continue to operate at world-leading standards. She claimed that there would be a continuous focus on implementing employment laws that are best for the country and their workers and this time, the decision and voting process will benefit from the participation of Parliament and MPs. Just as some unions are showing concerns for the withdrawal deal and decision, some like the British Chambers of Commerce have welcomed the Prime Minister's proposals. But until the outcome of the UK withdrawal from the EU is decided there is still much uncertainty.
Our no win no fee Employment Law Solicitors can assist with all types of claims. Naturally, we pride ourselves on providing the best possible service to the highest standards, we offer free employment law advice on all problems. Call us on 0800 756 6605 or020 3923 4777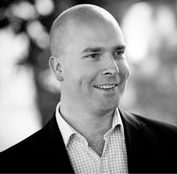 Tom Street qualified as a solicitor in 2003 and has over 20 years experience in employment and litigation law. He studied law at the University of Manchester before undertaking the legal practice course at the College of Law in Guildford, going on to complete his legal training at a firm in Chancery Lane, London. Once fully qualified, he moved to a niche litigation practice in the City of London.
In 2010, Tom set up his own legal practice, Tom Street & Co Solicitors and as part of this, in accordance with his strongly held objective to provide everyone with an easy pathway to justice he established the online portals Do I Have A Case? and Tribunal Claim. These websites are trading names of Tom Street & Co Solicitors.