Last edited: 2nd July 2019
If an employee is dismissed unfairly they may have rights to a claim for unfair dismissal compensation. Being dismissed from work can be a very stressful time for anyone, especially if the employee feels that it was done unfairly.
Can you make an unfair dismissal claim?
Have you recently lost your job?
Do you think that you have been unfairly dismissed?
Do you want to make an unfair dismissal claim against your employer?
This is the ultimate guide to everything you need to know about being sacked unfairly
In this section:
---
What is Unfair Dismissal?
Employers can legally dismiss people for various reasons. These include; redundancy, capability, misconduct or retirement. Having said this, the law does not allow them to do so unfairly, and many employees are protected from unfair dismissal under UK employment law.
If the dismissal is unfair then you may have grounds to make a claim in the Employment Tribunal.
For a dismissal to be unfair under the law it must meet a certain criteria:
For example, you cannot be sacked due to gender, sex, age, disability, ethnicity or nationality, marital status, race, religion or your beliefs, sexuality or age. This will be deemed unfair and discriminatory.
---
What are fair reasons for dismissal?
There are 6 potentially fair reasons for dismissal, as follows:
Having said this, the employer needs to show that the process of dismissal was procedurally correct and fair.
The dismissal reasons that are most common are on the basis of conduct, capability and redundancy.
Conduct​
Misconduct dismissals can be for a wide variety of reason, be it dishonesty, fighting, drug use etc.
In minor instances of misconduct, the employer should always consider warnings before leaping straight to dismissal.
However, if the employee has committed gross misconduct (one serious act of misconduct) they can be dismissed summarily (without notice).
The Employer must still ensure a fair procedure. They also need to have reasonable grounds of belief that the employee is guilty of the offence.
The employer must also ensure that it is within a range of reasonable responses to dismiss.
Capability
If, the employer feels the employee is not doing their job correctly they can be dismissed. The employer, however, needs to ensure the correct procedure is followed.
The employer must give the employee an opportunity to improve their performance. They can do this, either via training or allowing them to gain further qualifications.
If training has not been supplied or a chance given for the employee to improve, it's doubtful the dismissal will be seen as fair.
Capability based in ill health
If the capability reasons are down to the health of the employee then the employer again needs to make sure they go through the correct process.
In this case, finding out how long the illness is likely to last and the long term impact it is likely to have.
Before an employer decides to dismiss an employee they should also consider if there is any alternative work for the employee to do.
Redundancy
In the current state of the economy, this is one of the most common reasons for dismissal that will be encountered.
Redundancy happens when the employer no longer needs or can no longer afford the employee. This can be challenged if the employee believes:
the redundancy is not genuine (i.e. the work is still available for the employee to do);
that they have been chosen for redundancy due to an unacceptable reason (the best example being that they say they are pregnant and are then chosen for redundancy) or;
the employer has failed to act fairly.
With regard to fairness in redundancy situations there are several key points that the employer needs to follow. These are summarised below and can be found in more detail in the case of Williams and Others v Compair Maxam.
Key points to a fair redundancy process
Early Warning– the employer must give as much warning as possible to the employer;
Union Consultation– the employer must consult with the union, if there is one;
Fair selection criteria– the selection criteria should be fair;
Fair selection based on the criteria– the employer should make the selection fairly based on the selection criteria;
Alternative employment – the employer should consider all alternative employment before making the decision.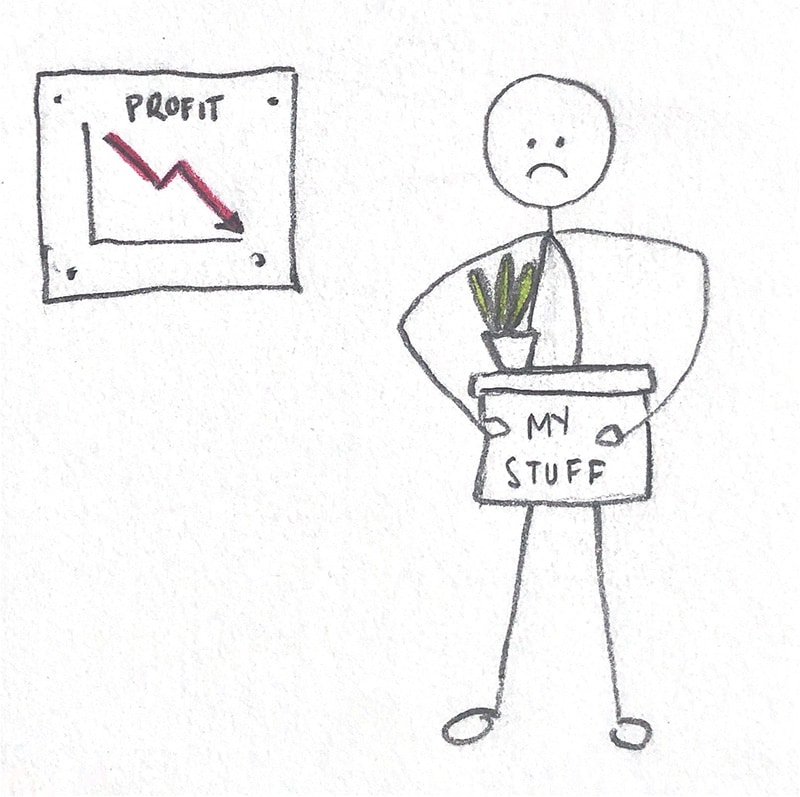 Legal Bar to Employment
If an employer can no longer employ you because doing so would mean that they are performing illegal activities.
FOR EXAMPLE:
If you are employed as a driver and you have lost your driving licence due to a driving conviction then it is potentially fair for you to lose your job in this respect. 
Having said this, the employer should look for alternatives forms of employment before going down the route of dismissal.
Retirement
Prior to September 2011, the retirement age was 65 years old. This has since been abolished.
An employee who hits the age of retirement cannot, now, be dismissed by their employer.
The employer is, however, able to include a clause in the employees contract stating that when the employee reaches a certain age, they have to finish their employment.
The employer does need to justify this decision to make people retire in relation to a legitimate business aim.
Without this, it might be tricky for an employer to defend the decision to make people retire.
Some Other Substantial Reason
This is quite a wide ranging defence, but what it boils down to is that to protect their business, the employer has to get rid of a certain employee.
FOR EXAMPLE:
if the employee is refusing to a variation in their contract which is fundamental to the business.
Or, if there is a breakdown in trust between employer and employee there might be an argument that there is SOSR for the dismissal.
However, the employer needs to make sure that the reason is a strong one otherwise it is likely that it will fail.
---
What are the grounds for Unfair Dismissal?
There are potentially many reasons that a dismissal can be deemed to be unfair. To give a few examples:
If you have worked for your employer for more than two years and they dismiss you on the spot for no real reason. In this instance, if your employer does not follow a disciplinary or redundancy process, you would be able to make a legitimate claim.
Or, for example, if your employer does follow the correct processes but at the conclusion of the process.
---
How many warnings do you get before you get sacked?
Warnings would only relate to dismissals which are conduct or capability related.
If a dismissal is conduct related, an employer can dismiss an employee without giving them any warnings whatsoever, that is, if they follow the correct procedure.
Misconduct Warnings
If the dismissal is considered misconduct, the employer should follow a disciplinary process. They would need to arrange a meeting with the employee (a disciplinary) in order for the employee to explain their reasons behind the misconduct.
If the employer is not satisfied with the reasons, they can issue a first written warning where they would need to explain how they expect the employee to improve.
If no improvement is seen, they can arrange another meeting in which they are able to issue a final written warning. They can also warn the employee that they could potentially face dismissal, if they don't improve. They would then have to go through another disciplinary, if they wanted to dismiss the employee.
Serious Misconduct
If the employers considers the behaviour to be serious enough, they can issue a written and final warning at the same time, giving the employee one more chance to improve before dismissal.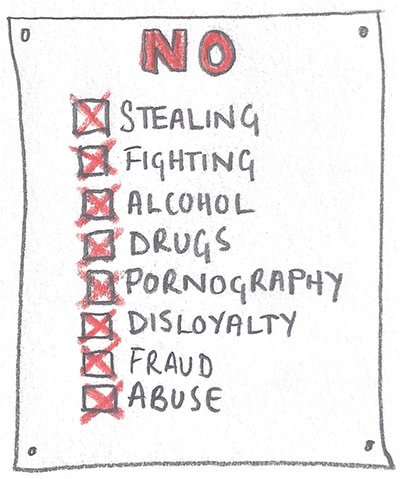 Gross Misconduct
If the employer deems an act to be gross misconduct (for example, stealing or violent behaviour), they would have to follow a disciplinary process, but could legitimately sack the employee following the disciplinary, without any warnings at all.
Capability Warnings
If the warning is capability related, then the employer would usually need to to tell the employee what the issue is and put them on a performance improvement plan (PIP), to give the employee time to improve.
If they don't then the employer would need to go through a similar process to the misconduct warnings. If the employer doesn't follow such procedures then, the employee may be able to make a claim, if they are dismissed on the grounds of capability.
Please note, that if the employee has worked for the company for less than two years, the employer can legitimately dismiss the employee, without going through any disciplinary or investigation processes. That is, as long as the dismissal isn't considered automatically unfair.
If you have worked for your employer for two years or more they are required to tell you in writing, either by email or letter, why you are being dismissed.
---
What is the maximum payout?
As of 6th April 2019, the maximum payout or the compensation cap, is £86,444. This means that if you earn more than that in one year, gross pay, you cannot get more compensation than £86,444
If you earn less than £86,444 this, there is also a cap on the amount that you receive. The tribunal cannot award more than one years salary (gross). So for example, if your gross pay was £25,500 per annum, this would be the maximum amount that the tribunal can award.
If you were sacked before 6th April 2018, the cap is set at lower, £83,682.
---
What is the unfair dismissal compensation cap?
As above, the compensation cap is the same as the maximum compensatory payout that you can get from you employer, if the tribunal finds that you have been unfairly dismissed.
This is set at £86,444 or one years gross salary (whichever is lowest).
In other types of claims, for instance, discrimination and whistleblowing claims, the awards can be higher. However this doesn't apply to straightforward unfair dismissal claims.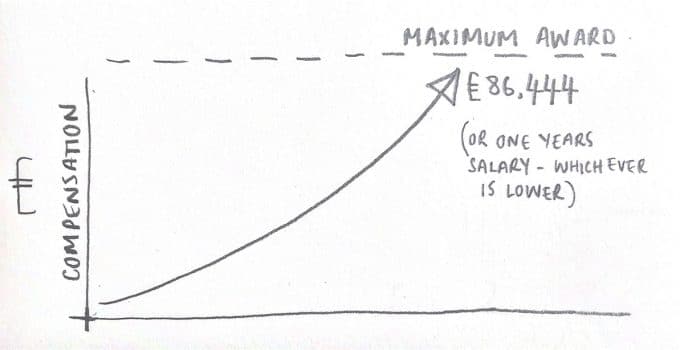 ---
How is it calculated?
Having said this, the amount an employee can claim depends on various factors. Please see our unfair dismissal calculator to see how much you can claim for.
If you are dismissed unfairly from you job means that a compensation claim can be made under two categories: a basic award and a compensatory award.
The basic award
This is a fixed sum which is calculated using the same statutory formula as statutory redundancy pay. The award compensates you with a payment which covers the money you have lost as a result of losing your job.
The basic award sum is dependent on the duration that you have worked for your employer, your age at the time of dismissal and the value of your weekly pay before deductions of National Insurance and income tax.
If you have been employed by your employer for at least two years, you will receive:
half a week's pay for each year you were employed below the age of 22
one week's pay for every year of employment when you were aged between 22 and 40
one and a half weeks' pay for each year of employment when you were 41 or older.
For the purposes of calculation this award as weeks' pay has been capped to a maximum sum of £525, therefore may not represent an actual weeks' pay.
This sum is reviewed annually. The compensation value of the award is to cover your income loss and also the time period of two years in a new job before you will benefit from the right to claim unfair dismissal.
Should you decide to pursue a claim in an employment tribunal, the employment tribunal can increase or decrease your compensatory payment if there was a failure to adhere to internal workplace dispute resolution processes.
Should your employer not have followed the ACAS Code during your dismissal the compensatory award can be increased by 25%. On the downside, if is found that you been partly responsible for your dismissal, then the award can be reduced.
Compensatory Awards
Since April 2019, compensatory awards were capped at £86,444 and if your income is less than this sum, the maximum you can expect to receive is one year's gross pay.
---
Do you pay tax on unfair dismissal compensation?
When you are terminated from your job, if you receive payments from your employer, HMRC, consider these to be "Termination Payments".
The payments can relate to redundancy payments, payments in lieu of notice, settlement agreement payments and in the instance we are referring to, compensation payments.
If the payments are related to your termination of employment, then the HMRC Termination Payment laws apply.
Under these laws and in relation to compensatory awards, these are usually tax free.
For more details of tax on Termination Payments, visit our page on this.
Can you take your employer to tribunal whilst you are still employed?
In some circumstances, you can take your employer to tribunal whilst you are still employed by them. The main instance where this might happen, is if the employee is discriminated against, based on a protected characteristic.
In cases such as this, an employee can continue to work for the company once submitting their claim with the tribunal service.
The issue here is that this can create a difficult working environment for the parties involved. The advice here would be to raise a grievance first and try to resolve the issue internally, prior to taking any legal action.
---
Are there time limits on submitting a claim?
Yes there are.
As an employee, you have three months less one day from the act complained of to start the tribunal process. Whether this is submitting your ET1 form or registering your claim with ACAS (Early Conciliation).
So for example, it would be three months less one day, from the date of dismissal for an unfair dismissal claim.
If the employee resigns (constructive dismissal), then it would be from three months less one day from the date that the employee submits their resignation.
Similarly for discrimination claims, it would be three months less one day from the act of discrimination.
Unlawful deductions of wages claims, are the same.
The key here is three months less one day. If you miss this deadline, it is very hard to get your claim accepted by the tribunal.


---
Can I claim before 2 years?
In order to make a claim for unfair dismissal compensation, you will need to have been employed for two years (or 23 months and 3 weeks at least).
This needs to be two years continuous service (in most cases).
If the employee does have the necessary length of service, the employer will need a potentially fair reason to defend the claim.
If you have just under two years service, you may still be able to make a claim, but it depends very much on the situation and can be very difficult.
There are, however, few instances where you can make a claim in the employment tribunal with less than two years service.
The main one here is discrimination based on a protected characteristic. In this instance you can make a claim in the tribunal for discrimination with less that two years service.
This type of dismissal is considered automatically unfair.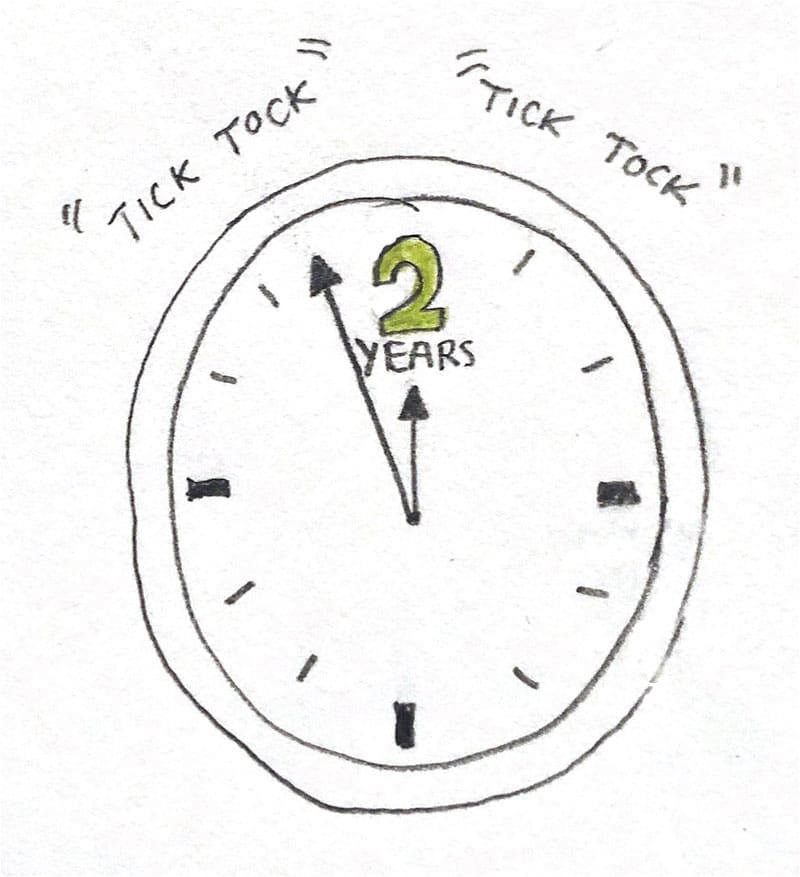 ---
What is automatic unfair dismissal?
An automatic unfair dismissal is when an employer sacks you for any of the following reasons. In these instances, it does not matter what your length of service (qualifying period) with the employer is.
These include, dismissal because you:
are pregnant or are not at work and on maternity leave
have requested that your legal rights are to be met (such as, the right to receive the minimum wage)
have reported wrongdoing by your employer (for example, you are acting as a whistleblower)
are a member of a trade union and participated in official industrial action, or were acting as an employee representative
reported your employer over a health and safety issue
are involved regarding certain business transfers (such as TUPE, Transfer of Undertakings – Protection of Employment – if your employer has sold the company you work for).
More on automatic unfair dismissals.
Further, if your employer doesn't follow the relevant disciplinary or dismissal processes when you are sacked then they can be held liable and you could take your case to court with the tribunal service.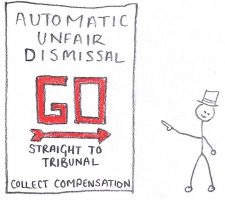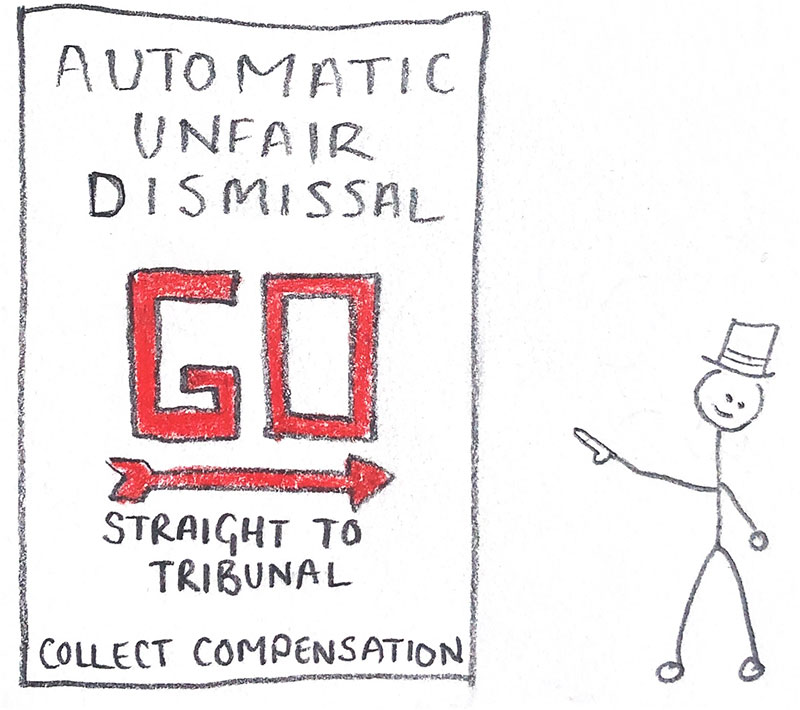 ---
Does your employer need to follow a correct disciplinary process?
If you have been working for your employer for more than two years, regardless of what had happened, your employer must go through the correct processes to dismiss you.
If you are being disciplined, they must go through the correct disciplinary process. This will involve several steps, including them carrying out a full investigation before they put you through a disciplinary.
They must also allow you to appeal the outcome of your disciplinary at the end of the process, if you are not happy with the result.
In the same way, if you have more than two years service, the employer must go through a correct redundancy process in order to make you redundant.
In instances, where the employee has not worked for the employer for the qualifying period, the employer does not have to go through the correct processes to dismiss an employee.
---
What is the difference between unfair and constructive dismissal?
There is a fundamental difference between the two.
Unfair dismissal is when the employer sacks or dismisses an employee, unfairly.
Constuctive dismissal is when an employer makes it so difficult for an employee to work at the company anymore, they are forced to resign.
Constructive dismissal cases are much harder to pursue than unfair dismissal claims, purely because the burden of proof is on the employee to prove that there contract of employment was so fundamentally breached, that they had to resign.
In dismissal cases, the burden of proof is on the employer to prove their dismissal was fair.
---
What is wrongful dismissal?
Wrongful dismissal often gets confused with unfair dismissal. Wrongful dismissal is when the employer fails to follow what is set out in the employees contract when they are dismissed.
There are several instances when wrongful dismissal might occur, but the most common instance of this, is when your employer does not pay your notice pay, when you are dismissed.
In most cases, the statutory minimum of a week should always be paid (unless the employee is dismissed for gross misconduct).
Having said this, if the employee's contract states that their notice period is more than a week, then the employer must pay this to the employee.
If they do not, this is considered a wrongful dismissal.
---
Can an employer rely on new information to justify your dismissal once you have been sacked?
The simple answer is, no.
Your employer can only dismiss you based on the information that is available to them at the time.
If new information comes to light after you have been dismissed, they cannot rely on this to justify your dismissal and defend any claim that you make against them.
---
What to do if you are unfairly dismissed?
If you have been dismissed by your employer and you feel that it is unfair, you may be able to make an unfair dismissal claim.
Please note, if you have been unfairly dismissed, or you think you have been, then it is very much advisable that you seek professional advice as soon as possible. This is a huge subject and every case is different.
We will be able to advise you today, if we think you have a potential claim against your former employer.
We have represented hundreds of employees over the years with highly successful outcomes.
Our team of nationwide employment law specialists will be able to advise on whether your case is one that could potentially be taken forward on a no win no fee basis.
For instant access to advice call our helpline now: 0800 756 6605
Call now and our specialist, expert lawyers will give you immediate free advice and help you pursue your unfair dismissal claim.
We have a team of nationwide employment lawyer specialists on hand to help you fight your corner. You are not alone; we provide access to justice, on a no win no fee basis, wherever possible.
Please comment below if you have any questions or please do not hesitate to get in touch with us on today on: 0800 756 6605.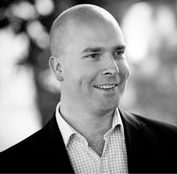 Tom Street qualified as a solicitor in 2003 and has over 20 years experience in employment and litigation law. He studied law at the University of Manchester before undertaking the legal practice course at the College of Law in Guildford, going on to complete his legal training at a firm in Chancery Lane, London. Once fully qualified, he moved to a niche litigation practice in the City of London.
In 2010, Tom set up his own legal practice, Tom Street & Co Solicitors and as part of this, in accordance with his strongly held objective to provide everyone with an easy pathway to justice he established the online portals Do I Have A Case? and Tribunal Claim. These websites are trading names of Tom Street & Co Solicitors.