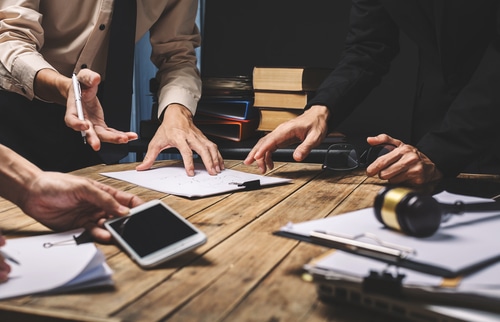 Even with Brexit loitering inconclusively, it won't impact the changes in employment laws scheduled to come into effect from the 6th of April 2019. These changes impact so many aspects of work such as payments, wages, benefits and pensions. It is worth knowing the changes so you don't miss out and your entitlement. Here are six areas due to change on 6th April 2019.
1. Minimum wage: All minimum wage workers are due for a payrise come April 6th. This scheduled increase in pay would see workers aged 25 and above earn £8.21 for their troubles every hour while other workers in different National Minimum wage(NMW) age categories would benefit from this hike.
The new NMW for different categories are for various ages groups are:
25 and above – £8.21 per hour.
21 to 24 – £7.70 per hour
18 to 20 – £6.15 per hour
Under 18 – 4.35 per hour
Apprentices – £3.90 per hour while apprentices under 19, or in their first year can earn £3.70 per hour.
2. Statutory sick pay: workers who earn £118 or above are entitled to weekly payments of £94.25 should they fall sick for up to 4 consecutive days (including non-working days). This shows a change as previously, workers were entitled to £92.05 if they earned up to £116 before tax. There is also a raise in pay for maternity, paternity, adoption and shared parental pay to £148.68.
3. Payslips: The change stipulates that both employees and workers are entitled to receive itemised pay statements. These payslips would also have to contain the number of hours worked on each day by workers. It is important that employers ensure they adhere to the new changes.
4. Pension contribution: Pensions regulators approve of this change which recommends that employers and employees must contribute 3% and 5% of the employee's pre-tax salary.
5. Tribunal pay-outs: in the event that an employee is dismissed unfairly and a tribunal claim is successful, employers could be asked to pay the maximum compensation amount of £102,194. This should make employers more vigilant in ensuring their disciplinary procedurs are fair if an employee pursue tribunal claims.
6. Redundancy pay: Employees who have worked for more than 2 years and are dismissed for redundancy are entitled to a pay based on what their current weekly pay is, their length of service and their age. This amount is however capped at £525.
The new employment laws that come into force seek to improve worker's financial security. The government also plans to enforce stricter penalties on defaulting employers and as a result, protect workers who are vulnerable. As well as the increase in the maximum pay-out employers could pay in the event a dismissed employee wins a tribunal judgement against his/her former employers, the new law also seeks to name and shame employers who fail to pay tribunal awards on time and also give more power to the workers by making them aware of the rights they have.
Our no win no fee Employment Law Solicitors can assist with all types of claims. Naturally, we pride ourselves on providing the best possible service to the highest standards, we offer free employment law advice on all problems. Call us on 0800 756 6605 or 020 3923 4777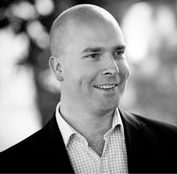 Tom Street qualified as a solicitor in 2003 and has over 20 years experience in employment and litigation law. He studied law at the University of Manchester before undertaking the legal practice course at the College of Law in Guildford, going on to complete his legal training at a firm in Chancery Lane, London. Once fully qualified, he moved to a niche litigation practice in the City of London.
In 2010, Tom set up his own legal practice, Tom Street & Co Solicitors and as part of this, in accordance with his strongly held objective to provide everyone with an easy pathway to justice he established the online portals Do I Have A Case? and Tribunal Claim. These websites are trading names of Tom Street & Co Solicitors.