Last updated: 22nd November 2021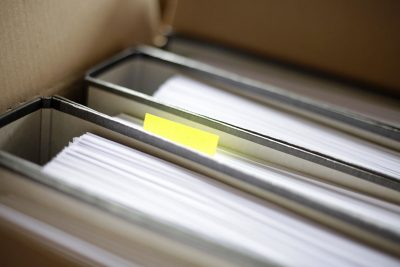 Compiling a relevant list of documents will serve you well in the Employment Tribunal process.
The last thing you want to do is irritate your opponent, or more importantly, the tribunal judge by presenting them with a cumbersome bundle of poorly prepared, irrelevant documents.
I have put together this quick and easy guide to help you manage the process of providing the Employment Tribunal with the relevant information they will require to assess and judge your claim in a dispute with your employer.
The Disclosure and Inspection phase
Whether you require a 'Preliminary Hearing' (common in more complex cases) or are responding to 'Directions' from the tribunal judge ahead of your hearing, you (the claimant) will be required to present a list of documents and copies of all relevant papers relating to your case.
The opposition (respondent) will also be required to do the same.
This ensures that both parties to the dispute will be working from an identical 'bundle' of documents when your case is heard.
The most challenging part is getting your documents together in the first place
This can be a time consuming process, but it is time well spent.
Most of the documents you will rely on may seem quite obvious and are easily accessible. These could include:
Suspension letters
Invitations to disciplinary hearings
Typed-up minutes of disciplinary hearings
Dismissal letters
Appeal letters
Appeal hearing minutes
Of course, there may be other documents which you wish to rely on that may require a little more effort to source and compile.
If there are documents that you know to exist, but are not in your possession, you should write to your employer requesting that they are disclosed and included in the bundle.
What if my employer refuses to disclose relevant documents?
Your employer may resist, or indicate they are not willing to disclose documents you have requested. In that situation, you can write to the tribunal (copying in your employer and/or their representatives) seeking an 'Order' for them to disclose these documents.
Keep it relevant, organised and easy to review
Make a list of documents you know will support your case and bring them together.
Once you have compiled all your relevant documentation, you should put it in a lever arch file, in chronological order.
Now you should begin indexing.
Tom's Tip
Once you have made your list of documents, attribute a description and date to each of them.
You should then pause and have a careful think about whether there are any more documents that you may wish to add to your file.
Please don't be tempted to add irrelevant documents to your bundle.
Ensure your documents specifically support the claim you are advancing.
With your list of documents compiled and indexed, you may then consider paginating your bundle. You may have been asked to do this within the directions given by the tribunal.
However, the task of producing a paginated bundle is normally given to your employer, or their legal representatives. Logically, they would have most of the documentation concerned and are, generally speaking, in a better position to administrate this task.
What happens then?
Once this bundle has been created and agreed by both parties, this will be the core bundle of documents available to the tribunal for use at your final tribunal hearing.
If therefore, there is a key document which is not included, you must ensure it is added to the bundle before the bundle is agreed.
Essential to Know
Each party has an ongoing duty to disclose relevant documents to the other side.
If a document comes to light after the bundle has been agreed, you should IMMEDIATELY write to your opponent, or their solicitor, requesting that the additional document is included within the bundle.
Your opponent may be a bit cross that you are trying to add documents to the bundle at a late stage. However, as long as you can demonstrate a good reason for not enclosing it earlier, the Employment Tribunal should allow it to be included within the bundle.
In due course, within the paragraphs of your witness statement, you will cross-refer to the bundle; this paginated bundle of documents.
We can help with your list of documents
I created this 'How to' guide to help you prepare for the tribunal process, should you be looking to advance a claim at Employment Tribunal yourself.
Below you will find an example of what a List of Documents would look like. Feel free to download it and use as a guide when preparing your own.
However, our team of specialist employment law solicitors have years of experience in putting together indexes and bundles of documents.
So, if you need assistance with this, we can help you on a fixed fee basis.
You should also be aware that where we feel you have a viable case, we may be able to represent you at tribunal on a no win no fee basis. In this situation, as your legal representatives we would prepare the relevant paperwork ready for your final hearing.
You can find out more about our no win no fee policy, or alternatively get in touch with one of our friendly and knowledgable team on 0800 756 6605. You can also submit your details 24/7 via our quick and simple online enquiry form and can expect to hear back from us within 48 hours by phone, email or text.