Last updated: 22nd November 2021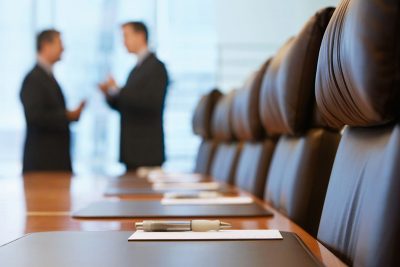 Preparing well for your preliminary hearing will show you mean business in the tribunal process.
The following guide will help you understand the preliminary hearing (PHR) process and give you some valuable insight and tools to help prepare for this important part of the tribunal process.
Whilst not always required, in more complex cases both parties will be required to attend a preliminary hearing with the tribunal judge.
After you have issued your claim and the defence has been submitted by your opponent (the respondent), it is likely the Employment Tribunal will schedule your case for what is known as a PHR (Pre-Hearing Review). This is commonly referred to as a preliminary hearing.
Broadly speaking, these are scheduled for two reasons:
Most typically, in order that the parties can have a discussion with the judge to determine what the exact issues between them are.
When there is a specific preliminary issue on which the tribunal needs to make a decision
1. Determining the exact issues of your dispute
At your preliminary hearing the judge will listen to both parties.
They will then set down in writing exactly what you (the claimant) are claiming and exactly the basis upon which your employer (the respondent) denies your claim.
Once the issues between the parties have been identified, the judge will make a written note of them. This will form the basis of the final hearing.
Essential To Know
It is very important that you come prepared for the preliminary hearing.
You must state exactly what your case is, because if your case is wrongly defined at this stage, it may be difficult for you to fix this afterwards.
Assist the judge to define the issues in dispute
It is often useful for the parties to assist the tribunal judge in defining the issues by producing an 'Agreed List of Issues' before the preliminary hearing.
You can view an example of an Agreed List of Issues below:
You may wish to use this as a template when liaising with the Respondent, prior to your preliminary hearing if you are representing yourself at tribunal.
Tom's Tip
The judge will be very impressed where both parties have agreed with what the issues are in advance.
It will shorten the job they have to do at the preliminary hearing and therefore save them time.
Once the Agreed List of Issues has been dealt with
The next thing the judge has to do is set out their list of directions for both parties to comply with.
These directions will normally include date specific tasks. For example, a date upon which:
You as the claimant must serve your Schedule of Loss.
Both parties must exchange a List of Documents. Often this will include copies of the documents themselves.
One or other of the parties is required to produce a paginated bundle of documents (normally, the employer or their legal representatives are tasked to produce this).
The parties must exchange witness statements. To prevent either party from having an advantage of seeing the other's witness statements first, this will be done simultaneously via email on a specified date.
The final hearing is scheduled to take place.
The length of time your case is scheduled for and the length of the timetable of directions will very much depend upon the complexity of your case and the number of claims you have lodged against your employer.
What is a Case Management Agenda?
Prior to the preliminary hearing, the tribunal may also require both parties to fill out Case Management Agendas for submission to each other and the Employment Tribunal.
This is a relatively straightforward document that aims to help in the efficient management of your case.
2. When there is a specific preliminary issue the tribunal needs to make a decision on
This is the other type of preliminary hearing.
An example of the need for such a hearing would include, where your employer may wish to argue that your claim has been submitted out of time. In such circumstances, they may be arguing that the Employment Tribunal therefore has no jurisdiction to deal with your claim.
As such, if it looks like your employer has a reasonable argument here, the tribunal will normally schedule the matter for a preliminary hearing. This will be to determine whether or not your case was presented out of time, and if so, whether or not it can extend the time for your claim to be issued.
This type of preliminary hearing is likely to be much more involved, requiring legal (and possibly factual) arguments on both sides.
You could therefore expect such a hearing to last longer than the typical hour or so that preliminary hearing's normally last for.
We can help you prepare for a Preliminary Hearing
The Tribunal Claim team of specialist employment law solicitors have a wealth of experience in helping employees just like you prepare for their preliminary hearings and if this is all you want us to do we can assist you on a fixed fee basis.
Alternatively, where you have a viable case, we may be able to represent you throughout the whole tribunal process on a no win no fee basis.
You can find out more about our no win no fee policy, or alternatively feel free to get in touch with one of our friendly and knowledgable team on 0800 756 6605. You can also submit your details 24/7 via our quick and simple online enquiry form.
Once we receive your details we aim to respond to you within 48 hours via phone, email or text message.