Last updated: 22nd November 2021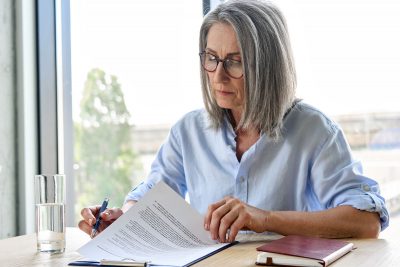 The quality of your witness statement is of vital important in the Employment Tribunal process.
The importance of producing a comprehensive, accurate and relevant witness statement cannot be understated!
Essentially, it serves to bring all the evidence together on which your case is based, and thereby considered by the Employment Tribunal.
This also applies to the statements of any witnesses you may wish to call in support of your case.
You must therefore ensure it includes ALL relevant information that you (or your witnesses) wish to convey to the tribunal.
Any relevant or important information you omit from your witness statement and then seek to give to the tribunal when your case is heard, will not be admissible.
Your statement adds context to your evidence
When drafting your statement you need to keep in mind that it is this submission that basically brings all your evidence together.
It supports the documentation, recordings, CCTV footage and other evidence on which your claim will be judged.
Essential To Know
You must understand that the Employment Tribunal Judge (or judging panel) will simply read your witness statement and accept that as your evidence.
You should think in advance what areas your statement needs to cover in order to win the specific legal claim you have advanced at Employment Tribunal.
For example, the legal test for an unfair dismissal claim is that your dismissal was, in all the circumstances of your case, unfair. Therefore, the details within your witness statement should describe and support this argument.
As such, you may want to focus on the procedural defects in your dismissal, before going on to explain why you feel, overall, that the decision to dismiss you was unfair.
No automatic right to supplement the contents of your statement
If you fail to include important evidence in your statement, when giving oral evidence in the witness box, you cannot say "Oh, by the way Judge, there's something I forgot to mention in my witness statement, which is ….".
If you try to do this, the Judge will possibly stop you from giving such evidence and ask for an explanation as to why you did not include it when you compiled your original witness statement.
As such, this supplementary evidence will be deemed inadmissible, and its exclusion could prove detrimental to the outcome of your case.
It should be as clear and concise as possible
You should try to keep your witness statement as clear and concise as possible, describing what happened and in what order.
Tell your story in a logical way which makes it easy for the reader to understand.
Structure
The way I prefer to write witness statements is to start off by giving a little background about:
You
Your career
Your specialism
Your role within the company
Following this I would move onto the "meat and drink" of your evidence setting out, in chronological order, exactly what happened leading up to your decision to commence a legal claim.
You should keep the structure chronological.
A useful tip is to start each substantive, or major paragraph, with a date. And, if you are unsure of the exact date, you should use the wording "On, or around [date] …".
Avoid hopping back and forth from date to date as this will only confuse the reader and prove harmful to your prospects of success.
Finally, you should give the Employment Tribunal some information on your current status.
For example, if you have secured alternative employment, it would prove useful to give details of when you got the job, how much it pays etc.
Equally, if you have not yet secured another job, you should give evidence of the efforts you have made to find one, referring to your 'mitigation documents' which should be included in the agreed bundle of documents relating to your dispute.
Tom's Tip
If you want to score brownie points with the tribunal, ensure your witness statement cross refers to the bundle when you refer to your documents.
For example
If your statement states "I was summarily dismissed for gross misconduct on [date]…" you should then put the page reference to the dismissal letter just after that statement i.e (see Page [] of the bundle).
When reading your statement, this enables the tribunal to quickly and efficiently refer to the various documents you cite within the bundle.
You should keep the structure chronological.
Tell your story
Your witness statement tells the Employment Tribunal your story!
This goes back to its importance in the tribunal process. It highlights the key moments in your story, and refers to the supporting documentation you rely upon, allowing them to understand as quickly as possible, the basis upon which you are arguing your case.
Check your draft
Clearly you should check for spelling or grammatical errors in your witness statement, to ensure it is as perfect as it can be.
On completion of your first draft, you should proofread it and make sure you are happy that it is:
Factually correct
In chronological order
Reasonably concise (avoid too much waffle)
Once you are happy with it, you would normally need to print it and sign a copy of 'the statement of truth' at the end. Then, on the date you have been asked by the Judge to exchange witness statements with your opponent (the respondent), agree a time to exchange signed statements by email.
Tom's Tip
Unfortunately, it is not always possible to get signed witness statements on the day you are due to exchange.
What I would recommend in these circumstances is that you advise the other side that you are sending unsigned statements, but the ones that will be signed, will not be any different from the unsigned ones.
The above 'How to …' guidance has been provided to assist you in drafting your witness statement should you wish to do it yourself.
Below is an example that you can use as a template:
However, our team of specialist employment law solicitors have a wealth of experience in putting together witness statements to support all employment law related disputes and we can assist you on a fixed fee basis.
Where you have a viable case, we may be able to represent you on a no win no fee basis to assist you in advancing your claim and achieving a successful outcome at Employment Tribunal.
You can find out more about our no win no fee policy, or alternatively get in touch with one of our friendly and knowledgable team on 0800 756 6605. You can also submit your details 24/7 via our quick and simple online enquiry form.