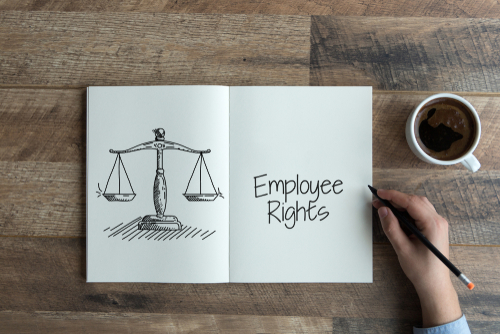 With the United Kingdom there are specific laws and regulation to protect the rights of the employees and employers. These laws ensure the fair treatment of all the employees and also define their rights throughout their period of employment. These regulations are known as the statutory rights. Previously, discrimination was common. People were treated differently based on their colour, religion, gender and social strata. The work environment reflected this prejudice where the differential wage system was a prevailing norm. A group of forward thinkers and social activists fought against these social differences and ensured equality for all humans. All the European countries passed this law which was implemented by the national legislation in the United Kingdom. These rights focus on various factors like wage, leave, flexible work hours, safety, etc.
Wage
All employees above 21 years are eligible for the National Minimum Wage which is fixed at £6.70 per hour. It is crucial for the management to provide a detailed wage structure within two months of employment. The employers cannot deduct any additional wages other than ones instructed by the board. The minimum wage for minors is set at

18 to 21 years – £5.30 per hour
16 to 17 years – £3.87 per hour

Permission and Leave
A full-time employee is eligible to take 5.6 weeks of paid leave every year. The company must also permit their staff permission to attend seminars, training and other personal emergencies. Maternity leave is 52 weeks in addition to permission for antenatal care. The new father is eligible for two weeks around birth. The company must also allow adoptive parents with 12 months leave (6 paid and six unpaid) at the time of adoption.
Unfair Treatment
All employees must be treated equally in all circumstances and cannot be discriminated on the basis of race, colour, gender and religious beliefs. Health and safety of the employees should be a top priority at all times.
Work Schedule
The general work hours are 6 hours with a 20-minute break and a full day leave is mandatory for every seven days' work. The employees should not work for more than 48 hours unless agreed in writing. The company allows flexible working hours after six months of employment. The request should be given in writing by the employee.
These rights were passed to ensure a secure and equal work environment for everyone. All individuals deserve to be approached with respect and compassion. Same opportunities and acknowledgements must be given to all staffs. Employees should not be revoked of their rights because of their race, colour, gender and religion. Despite the presence of stringent rules and regulation, there are certain instances of discrimination in the workforce. It is vital for the employee to have a detailed understanding of their rights. This will help them handle the problem more professionally. There are various trade unions and law firms which support victims of workforce discrimination. We have a no win no fee policy that has helped us to cater to the employees from all categories. Nevertheless, we encourage employees to contact an expert and stand up against prejudice and inequality. This will not only help them to protect their rights but also eliminate the issues in the work system.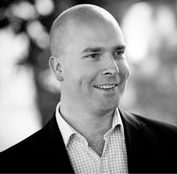 Tom Street qualified as a solicitor in 2003 and has over 20 years experience in employment and litigation law. He studied law at the University of Manchester before undertaking the legal practice course at the College of Law in Guildford, going on to complete his legal training at a firm in Chancery Lane, London. Once fully qualified, he moved to a niche litigation practice in the City of London.
In 2010, Tom set up his own legal practice, Tom Street & Co Solicitors and as part of this, in accordance with his strongly held objective to provide everyone with an easy pathway to justice he established the online portals Do I Have A Case? and Tribunal Claim. These websites are trading names of Tom Street & Co Solicitors.