A recent change in the law (Employment Rights Act 1996) has given UK employees a legal right to request their employers for flexible working hours. This right is available to the employee after 26 weeks of employment service. If the employer declines the request he is under a legal duty to give a legitimate reason for it. Previously this right was applicable to only those who had dependants such as children etc. Now this right is extended to all UK employees.
What do you mean by 'flexible working hours'?
Flexible working hours includes:
Working the same number of hours on fewer days. e.g. If Amanda has to work 25 hours from Monday to Friday and she requests her employer to compress the same number of hours from Monday to Thursday.
Starting and finishing work at different times as compared to other co-worker's timings. e.g If Beth's work starts from 9 am to 4pm but Beth then requests her employer to start her work at 10 am instead of 9 am and finish at 5pm instead of 4pm.
How do I make 'the request' to your employer?
Please note the request must be made in writing. According to Employment Rights Act 1996 the information in your request should include:
The date of the application of request
Whether any such previous application has been made before
The employee must include the impact of request on the employer's work and how it can be dealt with
The request application process must be completed within the three months after the receipt of the request
What does the employer have to do once he receives the request for flexible working hours from his employee?
The employer is under a legal duty to consider the request and arrange a meeting with the employee as soon as possible to discuss
The employee can go alone or can also take another person such as the his work colleague or a trade union representative in the meeting
The employer cannot discriminate the employee when considering his request
Can a request for flexible working hours get rejected?
If the request is rejected the employee has the right to appeal the decision. A request to your employer can only be rejected on the reasons stated in the Employment Rights Act 1996. The following are the reasons set out in the legislation:
If there is no substitute available to share the work and the employer is not capable of hiring additional staff
If the employer's work suffers
If there is a negative impact on the employer's customer service
If the employer has to bring about a structural change to his business
Flexible working hours will change family culture
The flexibility in working hours helps toward a happier family life. A spokesman for the Department for Business, Innovation and Skills, says: We want these reforms to bring about a culture change in Britain's workplaces.
Is your employer flexible? Has your request been declined without a valid reason?
If your request for flexible working hours has been rejected without a valid reason there may be an action taken against it. Please contact Tribunal Claim to discuss your case and we will be able to advise you on how to proceed with it.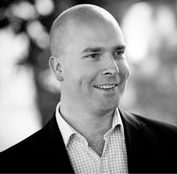 Tom Street qualified as a solicitor in 2003 and has over 20 years experience in employment and litigation law. He studied law at the University of Manchester before undertaking the legal practice course at the College of Law in Guildford, going on to complete his legal training at a firm in Chancery Lane, London. Once fully qualified, he moved to a niche litigation practice in the City of London.
In 2010, Tom set up his own legal practice, Tom Street & Co Solicitors and as part of this, in accordance with his strongly held objective to provide everyone with an easy pathway to justice he established the online portals Do I Have A Case? and Tribunal Claim. These websites are trading names of Tom Street & Co Solicitors.