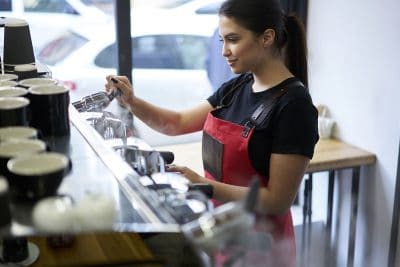 New rates apply from 1st April 2021.
Millions of the lowest paid workers across the UK are set to benefit from an uplift in the National Minimum Wage and National Living Wage.
Not only could this equate to an extra £345 per year for those in full time employment, but this year's adjustments increasingly favour younger people, as:
The

qualifying age threshold

for the National Living Wage is reduced from 25 to 23 years old
Apprentices are awarded the highest year-on-year hourly rate increase
National Minimum Wage vs National Living Wage
The National Minimum Wage is the minimum amount you are legally entitled to receive per hour if above school-leaving age and under 23 years old. The National Living Wage is your minimum hourly rate entitlement if aged 23 years or above.
What you are entitled to under the law
UK employment law protects your right to receive the following hourly rates of pay from April 2021:
| | | |
| --- | --- | --- |
| Status | Rate | YoY % uplift |
| Aged 23+ (National Living Wage) | £8.91 | 2.2% |
| Aged 21-22 | £8.36 | 2.0% |
| Aged 18-20 | £6.56 | 1.7% |
| Aged 16-17 | £4.62 | 1.5% |
| Apprentice | £4.30 | 3.6% |
These increases were implemented by Government on the recommendations of independent body, the Low Pay Commission (LPC). Published on 25th November 2020 you can read the LPC's recommendations and supporting evidence for a summary of their findings.
These new hourly rates are legally binding and you should check your pay packet to ensure your employer is paying you appropriately.
If you believe you are not getting what you are entitled to under the law, in the first instance you should raise this with your employer by way of a grievance.
If this does not rectify the situation you can complain to HMRC, or seek legal advice, as you may have a case to pursue at Employment Tribunal.
Who is excluded from receiving the National Minimum Wage or National Living Wage?
Whilst this year's uplift will benefit a significant number of people across the UK, unfortunately some will not be legally entitled to receive either of the minimums set by Government.
These include:
The self employed
Voluntary staff
Company Directors
Members of the armed forces
Workers under school leaving age
Students (in higher or further education) on either a 1 year work placement, or work experience
Members of family of an employer, living in the employer's home
Au pairs, or those living in their employer's home sharing in work or leisure activities
Government employment programme employees
Those who live and work within a religious community
Workers participating in pre-apprenticeship Government schemes
Share fishermen
Prisoners
What if you qualify but your employer still pays you less than the National Minimum Wage?
The vast majority of employers comply with the law, however there are still some unscrupulous employers who fail to meet their legal obligations.
If this has effected you, and a grievance has not resolved the issue, you have a few options to consider.
The Advisory, Conciliation and Arbitration Service (ACAS)
Contact ACAS who can advise on your course of action and help with early conciliation.
HMRC
Raise a complaint with HMRC who can can commence legal proceedings against your employer, or levy a fine for breaching their legal obligations.
Consult with an experienced employment law solicitor
Call one of our specialist employment solicitors who can advise on your best course of action. This may involve negotiating a pre-action settlement, or representing your interests at Employment Tribunal.
You can call us today on 0800 756 6605 or 020 3923 4777 and speak to one of our friendly and approachable team. Alternatively, you can submit your details via our online enquiry form.
In summary
Whilst some may still argue that this year's uplift is not enough, it must be recognised that after an exceptional year, it goes some way to giving a boost to our lowest paid workers. These will include younger workers, and those working within hospitality, retail and other sectors hit hardest by the pandemic.
Just make sure you are getting what you are entitled to!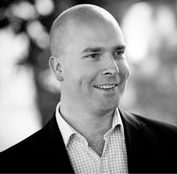 Tom Street qualified as a solicitor in 2003 and has over 20 years experience in employment and litigation law. He studied law at the University of Manchester before undertaking the legal practice course at the College of Law in Guildford, going on to complete his legal training at a firm in Chancery Lane, London. Once fully qualified, he moved to a niche litigation practice in the City of London.
In 2010, Tom set up his own legal practice, Tom Street & Co Solicitors and as part of this, in accordance with his strongly held objective to provide everyone with an easy pathway to justice he established the online portals Do I Have A Case? and Tribunal Claim. These websites are trading names of Tom Street & Co Solicitors.