Previously flexible working requests were limited to those employees with children. Nowadays, any person who has employed for 26 weeks for the same company is entitled to make a flexible working request.
Request can be made informally or formally as statutory requests.
Why make an informal request?
If you have not worked for your employer for 26 you will not be eligible to make a statutory request but you may feel that your employer might still agree to changes in the way in which you work.
How to Make an Informal Request
It's a good idea to set out your informal request in writing making sure to date your letter or email.
You should set out clearly what new arrangement you are seeking.
For example, that you do not wish to work during the school holidays or that you wish to start earlier and finish early. Although you do not have to provide details, it might be a good idea to give your reasons for making the request.
Or for example that you would like to catch an earlier train or that you struggle with childcare arrangements.  This is certainly worth considering if you think your employers refusal might give rise to a claim for indirect discrimination.
You should set out how you think this could be made to work for your employer. For example, that you will still be able to get the same amount of work done during your altered hours.
How to make a Statutory Request
(1) You must make a statutory request in writing stating on the letter that it is a Statutory Working Request;
(2) You must put the date on the letter;
(3) You should set out the changes you would like and when you would like those changes to begin;
(4) You should make clear any effect that the proposed changes will have on your employer;
(5) Tell your employer if there is a reason that you are making the request that they should know about.  For example, if you suffer from a disability and have been advised that limiting your working hours will prevent your condition from worsening you should make it clear that you are asking for a reasonable adjustment.
(6) You are not obliged to tell your employer why you are making the request.  There is no need for you to justify yourself and your request in this way.  You may wish to include the motivation behind your request if you think it will help.  An employer may make more effort to bend over backwards if they know how necessary the changes are to you.
(7) You should state whether this is your first request for flexible working and if not give the date of your previous request.  This is because you are only entitled to make one flexible working request per year.  You can still make informal requests.
ACAS provides a free and comprehensive guide on flexible working rights.
——————————————————————————————
Further Information on Flexible Working
For further information on Flexible Working, please click the links below.
FAQs
Who can make Flexible Working Requests?
How do I make a Flexible Working Request?
How many requests can I make?
What is the process once I have made a written request?
If my employer refuses my request is there anything I can do about it?
What if my employer treats me differently after I have put in my request?

External Links
Right for all employees to request flexible working confirmed by BIS
Flexible Working Time
Indirect Discrimination – Little v Richmond Pharmacology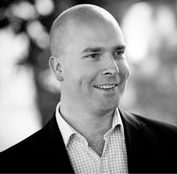 Tom Street qualified as a solicitor in 2003 and has over 20 years experience in employment and litigation law. He studied law at the University of Manchester before undertaking the legal practice course at the College of Law in Guildford, going on to complete his legal training at a firm in Chancery Lane, London. Once fully qualified, he moved to a niche litigation practice in the City of London.
In 2010, Tom set up his own legal practice, Tom Street & Co Solicitors and as part of this, in accordance with his strongly held objective to provide everyone with an easy pathway to justice he established the online portals Do I Have A Case? and Tribunal Claim. These websites are trading names of Tom Street & Co Solicitors.