Submitting your claim
Once your claim is submitted (
ET1 claim form
),  the Respondent is formally advised of the details of your claim and then has
28 days
to submit their defence to your claim (ET3 Response).

Preliminary Hearing
Once their defence has been received, a Preliminary Hearing will normally be scheduled.
During Preliminary Hearings (which often take place by telephone) the Judge will ask the parties to clarify the issues and will give further directions in order that the parties can prepare the matter for the Final Hearing.

Schedule of loss
The Tribunal will normally require the Claimant to produce a Schedule of Loss. The parties then exchange all relevant documentation which will then be put into a joint Bundle of Documents referred to by both parties at the Final Hearing.

Exchanging Witness Statements
Finally, before the Final Hearing, the parties will be required to prepare and simultaneously exchange Witness Statements.

Final Hearing
The Final Hearing will take place at the stipulated Employment Tribunal and, in essence, the various witnesses will be questioned by the respective legal representatives and by the Judge or Panel, on their evidence, before a final decision is reached.
—————————————————————————————————–
Further details on the Employment Tribunal process
External Links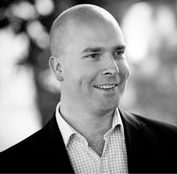 Tom Street qualified as a solicitor in 2003 and has over 20 years experience in employment and litigation law. He studied law at the University of Manchester before undertaking the legal practice course at the College of Law in Guildford, going on to complete his legal training at a firm in Chancery Lane, London. Once fully qualified, he moved to a niche litigation practice in the City of London.
In 2010, Tom set up his own legal practice, Tom Street & Co Solicitors and as part of this, in accordance with his strongly held objective to provide everyone with an easy pathway to justice he established the online portals Do I Have A Case? and Tribunal Claim. These websites are trading names of Tom Street & Co Solicitors.