Case law highlights the need for openness in the advertising of internal job opportunities.
In Uddin v Westex Carpets Ltd  ET/1805994/12 Mr Uddin had worked for twenty years as a night shift manager. He was hoping to apply for a promotion when one of the senior managers retired. Unfortunately the vacancy was never advertised and a white man was selected for the promotion seemingly without any proper selection criteria being applied.
Mr Uddin, who was of South Asian ehtnicity, complained to the tribunal that he had been overlooked for promotion on account of his race.  The tribunal, which also noted that Mr Uddin was the only non-white manager from a workforce which was 50% non-white, was able to draw an inference of race discrimination.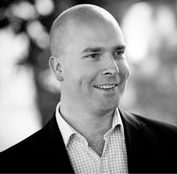 Tom Street qualified as a solicitor in 2003 and has over 20 years experience in employment and litigation law. He studied law at the University of Manchester before undertaking the legal practice course at the College of Law in Guildford, going on to complete his legal training at a firm in Chancery Lane, London. Once fully qualified, he moved to a niche litigation practice in the City of London.
In 2010, Tom set up his own legal practice, Tom Street & Co Solicitors and as part of this, in accordance with his strongly held objective to provide everyone with an easy pathway to justice he established the online portals Do I Have A Case? and Tribunal Claim. These websites are trading names of Tom Street & Co Solicitors.