The Transfer of Undertakings (Protection of Employment) Regulations 2006 better known as TUPE (pronounced 2P) were conceived to protect employees when the organisations that they work for changed hands.  Simply put, it protects the employment rights and main terms and conditions of employment so that they are not effected by a change of ownership.
When do TUPE Regulations apply?
There are three scenarios where the TUPE Regulations apply:
A. Where a business changes hands.  For example, the owners of a manufacturing business sell out to another company.
B. Where work is outsourced.  For example, a hospital decides to outsource its cleaning to a contractor rather than employ cleaning staff in-house. The staff would move across to work for the new contractor but retain their existing rights.
C. Where work is brought back in-house.  Effectively the opposite of scenario B.  The hospital in the above example decides that it will employ the cleaning staff itself rather than outsource the work to the contractor.
What should, and should not, happen if your employment is transferred.
You cannot be dismissed or have your contract altered as a result of a TUPE transfer unless there are Economic, Technical or Organisational reasons (see below).  Dismissals are automatically unfair if they are the result of transfers of undertakings.
Your employment contract should move seamlessly across to the new employer.  You should not be asked to sign a new contract and your pay, holiday and other terms and conditions should not change to reflect the regime already in existence at the new employers company.
Changes should not be made prior to a transfer in anticipation of the transfer happening.  You are protected from your current employer (the transferor) altering the terms and conditions of your contract to bring them into line with the work force of the company that is buying them out (the transferee).
It is worth noting that changes to employment contracts after TUPE transfers are permissible if they are of benefit to the employees. Pay rises are always welcome!
Example
Jonathan has worked for 3 years as as a General Operative in a leather goods manufacturing business.  The company is taken over by a rival leather company which already employs 150 members of staff.  Jonathan had enjoyed 35 days holiday a year for the previous 3 years of employment.  The new company tell him that they cannot allow him and his colleagues to have 35 days holidays as they only allow their current employees 20 days holiday plus bank holidays and it wouldn't be fair.  TUPE means that the new company cannot change Jonathan's contract and that he must still be allowed to take 35 days annual leave.
The Bad News – ETO Defences
Dismissal and changes are permitted to employees contracts where there is an Economic Technical or Organisations (ETO) reason for them.
Economic Reasons Example: A food manufacturing business purchases a pasta-making business and finds that there is a decrease in demand for pasta from the supermarkets it sells to.  Since it cannot make a profit with the number of staff it now employs it has an economic reason for terminating contracts and/or making redundancies.
Technical Reasons Example: Sales of gluten free pasta are going through the roof and the company intends to convert to use highly automated production methods.  The staff from the business it purchases do not have the requisite skills to use the new machinery.  This is a technical reason for making dismissals or altering contracts.
Organisational Reasons Example: The Food manufacturing business operates from a base in Scotland and has purchased the past-making business in the South-East.  It is impractical to expect staff to move to the Scottish factory and so there is an Organisational reason that the company can rely on to alter contracts or make redundancies.
What to do if changes are made to your contract
TUPE is a complicated piece of legislation and so employees should always seek legal advice when their employment is transferred.
If your contract is changed as a result of a transfer of ownership then you are entitled to resign and claim unfair dismissal.  You should take advice on the specific details of your situation first.
———————————————————————
Related Topics
External Links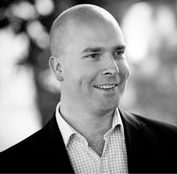 Tom Street qualified as a solicitor in 2003 and has over 20 years experience in employment and litigation law. He studied law at the University of Manchester before undertaking the legal practice course at the College of Law in Guildford, going on to complete his legal training at a firm in Chancery Lane, London. Once fully qualified, he moved to a niche litigation practice in the City of London.
In 2010, Tom set up his own legal practice, Tom Street & Co Solicitors and as part of this, in accordance with his strongly held objective to provide everyone with an easy pathway to justice he established the online portals Do I Have A Case? and Tribunal Claim. These websites are trading names of Tom Street & Co Solicitors.