Employment in sectors that involve driving, using machinery or require safety-critical operations sometimes means the alcohol and drug testing are undertaken to ensure that employees are working safely.
This can either be 'random' testing, which involves choosing a number of employees on a regular basis for testing. Whilst others adopt 'for cause' testing, which occurs when an organisation asks an employee to undergo a test if they have reason to believe that they may be, or have been under the influence of alcohol, or drugs.
It is lawful to do the testing, and warranted if an employee is operating a train, school bus or dangerous machinery. It can also be lawful for an employer to dismiss an employee in the event of a positive result. However, the overriding requirement is for the employer to act reasonably in all the circumstances, when considering dismissal is and a positive test result could have a plausible explanation, or be unreliable.
If these considerations are not taken into account the it can lead to a finding of unfair dismissal, as seen in the case of First Essex Buses (FEB).
The Ball v First Essex Buses ended with a ruling in favor of the employee even though he had failed a compulsory drug test. This case is one of a few in recent times that has raised the question of whether or not positive tests are conclusive grounds for dismissal.
Failing a drug test
If an employee fails a drug test, the employer's response is often dependent on several factors like:
The severity of the situation
The circumstances surrounding the incident
The nature of the job
Employee's past behavior and records
Consequently, failure of a drug test may result in
Formal/informal warning
Disciplinary action
Suspension
Dismissal
Is failure of a drug test proper grounds for unfair dismissals?
The employer is within his legal rights to dismiss an employee for failing a drug test. Depending on company policy, dismissal is usually the last and most severe consequence. Many employers have a three-strike rule concerning these matters. Some others may take disciplinary action on the employees.
However, employees may qualify for unfair dismissal in special situations similar to the Ball v First Essex buses case.
Ball v First Essex buses
In the Ball v Essex Buses case, the employee was dismissed by the employer after testing positive for cocaine use. However, he made a claim for unfair dismissal in the employment tribunal, and won.
How and why Mr. Ball won the case
To begin with, the employer committed several errors during the drug testing, and subsequent processing of the employee's dismissal.
Firstly, the employer's policy stated that in such situations, the employee's evidences would be taken into account. In this case, the employee's stance remained that the drugs found their way into his system by other means. The employee was a diabetic and had to check his blood sugar levels several times during the day. This involved him pricking his finger and licking it afterward to stop the bleeding.
According to him, his bus route involved a lot of students which meant him handling a lot of cash. The paper bills could have had trace amounts of cocaine on them, and the break in his would have given it free entry in to his blood stream. This would inevitably yield a positive result in the drug test. The employer failed to take this into account before dismissing him.
Secondly, the tests were not conducted according to proper health standards. The scientists who tested him had not washed their hands properly. This was a clear opposition to the normal laboratory procedures. In addition, the tests were carried without adequate protection (the administrators had not worn hand gloves). These circumstances infringed on the quality of the lab tests and question its conclusions.
These objections point to the fact that the tests should have been inconclusive. Even though drug use was in violation of Mr. Ball's contractual agreement, testing procedure was contaminated. There was no way to prove that the employee was indeed guilty of substance use. The lack of evidence made the dismissal unfair.
What this means for employees who have been dismissed on identical or similar grounds
This case could potentially redefine unfair dismissals for all employees. Employees who have been fired on grounds of drug, alcohol, or other illicit substance use may be able to query their employers' actions and claim unfair dismissals in the employment tribunal. It all depends on how well the protocols were observed during the process. Consequently, employees dismissed with circumstances similar to the following may be able to claim unfair dismissal.
A situation where the employee was not properly trained in the company's safety policy or it was not properly stated in the contract.
A situation where the test was positive because of factors outside the employee's control. Like the bus driver whose blood could have been contaminated by cocaine laced bank bills
A situation where the test could have been positive because of improper testing procedures. Medical labs often handle several tests daily. The employee's sample might have been mistaken for another. The lab scientists may have also failed to take safety precautions.
A situation where the employer does not give adequate consideration to the employee's evidences. The law is very clear about protecting employee rights. In cases where the employer dismisses the employee without due consideration, the employee may be able to claim unfair dismissal.
What to do
As an employee, if your dismissal was surrounded by any of these circumstances, you may be entitled to claim unfair dismissal. You should
Our No Win No Fee Employment Law Solicitors can assist with all types of claims including tribunal claims and where possible on a no win, no fee basis. Naturally, we pride ourselves on providing the best possible service to the highest standards, we offer employment law advice on all problems. Call us on 0800 756 6605 or 020 3923 4777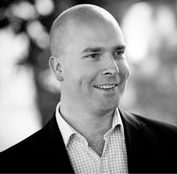 Tom Street qualified as a solicitor in 2003 and has over 20 years experience in employment and litigation law. He studied law at the University of Manchester before undertaking the legal practice course at the College of Law in Guildford, going on to complete his legal training at a firm in Chancery Lane, London. Once fully qualified, he moved to a niche litigation practice in the City of London.
In 2010, Tom set up his own legal practice, Tom Street & Co Solicitors and as part of this, in accordance with his strongly held objective to provide everyone with an easy pathway to justice he established the online portals Do I Have A Case? and Tribunal Claim. These websites are trading names of Tom Street & Co Solicitors.