What is Gross Misconduct?
Gross Misconduct is serious or negligent behaviour on the part of an employee that makes it impossible for an employer to continue to employ them.
Dismissal for Gross Misconduct?
If, following a reasonable investigation, an employer is satisfied that a person has committed gross misconduct then they can be dismissed immediately and without notice.
What Constitutes Gross Misconduct?
There is no single written definition of gross misconduct. Many employers choose to give examples of gross misconduct within staff handbooks and employment contracts but employers are still entitled to dismiss staff for conduct which is not listed. It's a decision for employers and ultimately Employment Tribunals to consider whether an employees actions are serious enough to be deemed gross misconduct.
Sometimes it will be obvious that an employee is guilty of something that can only be adequately dealt with by immediate dismissal.
For example
Theft; violent or threatening behaviour or acts of discrimination and harassment.  But the decision to dismiss is by no means straightforward and organisations often incorrectly choose to treat less serious acts of misconduct as reason to summarily dismiss troublesome or unwanted staff.
How much proof is required before a company can dismiss an employee for gross misconduct?
Summary dismissal for gross misconduct is such a serious consequence for a person, both immediately and in terms of future job prospects, that it is a decision that cannot and should not be taken lightly. Employment Tribunals hearing claims for unfair dismissal will need to be satisfied that employers have conducted reasonable investigations and acted reasonably in coming to the conclusion that an employee is guilty.
For example
Mark has been dismissed for gross misconduct following an allegation that he stole an electric drill from the hardware shop where he works.
Mark has been employed for 12 years and has never had any previous disciplinary issues.
Mark was the only member of staff on duty at the time.
Mark's manager refuses to allow Mark the opportunity to view the CCTV footage in the store which Mark believes will show that the drill was stolen by a customer who had been hanging around in the shop for some time.
Mark could claim unfair dismissal because his employer has failed to investigate the matter thoroughly and could not reasonably have believed he was guilty of theft.
If an act is listed as gross misconduct in a staff handbook does it have to be treated as gross misconduct?
For example
Kelly works in a warehouse as a fork lift truck driver.
Members of the public are not permitted in the warehouse and it is commonplace for staff to shout and swear as they go about their work.
Janet's supervisor regularly swears as he issues instructions to the team.
There is a downturn in business and the company Kelly works for is looking for ways to cut back staff.  Kelly is dismissed without warning for swearing.
Despite the fact that swearing is listed in the staff handbook as gross misconduct Kelly could still bring a claim for unfair dismissal because it would be unreasonable of her employer to dismiss her in circumstances in which everybody else was swearing and Kelly was under the impression that it was acceptable.
If Kelly had been employed as a doctor's receptionist and had been overheard swearing at the patients then the situation would have been different.
——————————————————————————————
Further Information on Gross Misconduct
Posts
Gross Misconduct and the Burchell Test
External Links

What is Misconduct and What Amounts to Gross Misconduct?
Gross Misconduct – Burchell Test / Range of Reasonable Responses
Swearing in the workplace
Case Review: Range of Reasonable Responses Test
Case Review: Employee who shouted and swore at colleague was unfairly dismissed
Case Review: Dismissal after the Christmas Party – Fair or Unfair?
Case Review: Sacked for stealing sweets won in Tribunal
Sacked for putting too much chocolate on a McFlurry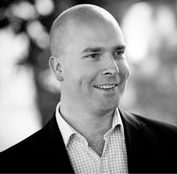 Tom Street qualified as a solicitor in 2003 and has over 20 years experience in employment and litigation law. He studied law at the University of Manchester before undertaking the legal practice course at the College of Law in Guildford, going on to complete his legal training at a firm in Chancery Lane, London. Once fully qualified, he moved to a niche litigation practice in the City of London.
In 2010, Tom set up his own legal practice, Tom Street & Co Solicitors and as part of this, in accordance with his strongly held objective to provide everyone with an easy pathway to justice he established the online portals Do I Have A Case? and Tribunal Claim. These websites are trading names of Tom Street & Co Solicitors.