NO WIN NO FEE EMPLOYMENT SOLICITORS ACROSS THE UK.
If you are experiencing problems in your place of work, you may be looking for no win no fee employment solicitors across the UK that can help you.
Regardless of the size of your employer or nature of your employment, your employment rights are protected under the law. No matter where you are in the country, we can offer straightforward legal advice and representation across all areas relating to employment law.
So, whether you need legal advice, help negotiating a settlement agreement, or to be represented at Employment Tribunal, these are just some of the locations we serve:
We realise that when issues arise between you and your employer it can be a very stressful time. You will find our team to be approachable and understanding of your circumstances.
Our no win no fee employment law solicitors have helped employees like you bring successful claims at Employment Tribunal across the UK.
DO YOU QUALIFY FOR NO WIN NO FEE REPRESENTATION?
For a quick, preliminary assessment of your case, call us on 0800 756 6605 or submit your details 24/7 via our quick & simple enquiry form.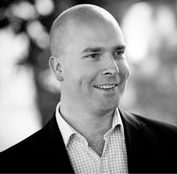 Tom Street qualified as a solicitor in 2003 and has over 20 years experience in employment and litigation law. He studied law at the University of Manchester before undertaking the legal practice course at the College of Law in Guildford, going on to complete his legal training at a firm in Chancery Lane, London. Once fully qualified, he moved to a niche litigation practice in the City of London.
In 2010, Tom set up his own legal practice, Tom Street & Co Solicitors and as part of this, in accordance with his strongly held objective to provide everyone with an easy pathway to justice he established the online portals Do I Have A Case? and Tribunal Claim. These websites are trading names of Tom Street & Co Solicitors.