We are able to offer free employment law advice for employees, in most cases, throughout England, Wales and Scotland.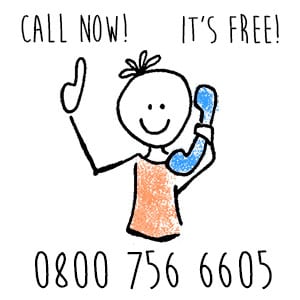 If you call us on 0800 756 6605 we will listen carefully to the difficulties that you are having with your employer and once your case has been assessed by one of the legal team we will then offer advice about the best way to resolve them.
We will consider your individual situation and focus on any potential areas of claim. For example, if you have been dismissed we will consider the following:
Did your employer conduct a thorough investigation?
Was it reasonable of your employer to believe that you were guilty of the allegations for which you were dismissed?
Did you employer conduct a fair and reasonable disciplinary process?
Were you given the opportunity to put your side of the story across?
Was the sanction imposed by your employer reasonable?
If, having considered your case, we advise you that you should take your employer to an Employment Tribunal we may be able to help you on a no win no fee basis.
Our promise to you
In most cases, we are able to offer initial free employment law advice, which will either be by way of a telephone consultation (up to 10 minutes) from one of our legally trained advisors or via email. We cover all areas of employment law including:
Long-term ill-health dismissals;
Any information that you provide will be treated in the strictest confidence.
Need to speak to a solicitor urgently?
If you require immediate advise from a solicitor, we offer flexible appointments at very affordable rates, please click the links below to make an appointment or visit our How It Works? page to find out more: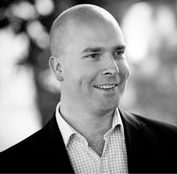 Tom is recognised as one of the UK's leading Employment Law solicitor advocates. He is a straight talking, approachable lawyer who has a keen eye for what makes a viable case.
For nearly 20 years Tom has been upholding the legal rights and protections of employees and individuals, and since qualifying as a solicitor has been involved in a number of high profile landmark cases.
He is a seasoned litigator who specialises in contentious employment law, civil and commercial litigation, arbitration and dispute resolution.
In accordance with his strongly held objective to provide everyone who has a viable legal claim with an easy pathway to justice, Tom founded the online portals www.doihaveacase.co.uk (2010) and www.tribunalclaim.com (2015), both of which primarily aim to offer no win no fee representation.
2019 saw the creation of www.solicitornetwork.com whereby Tom established a nationwide community/network of solicitors with a shared philosophy to 'deliver straight-talking advice and professional legal representation' to individuals and businesses throughout the UK.
Tom Street is regulated by the Solicitors Regulation Authority (SRA) ID number: 566718.
For more information on Tom.