Under UK employment law, there are four types of dismissals – fair dismissal, unfair dismissal, constructive dismissal and wrongful dismissal.
Having said this, both Employment Equality (Age) Regulations 2006 and Equality Act 2010 introduced some major changes to the law, especially relating to unfair dismissal.
While the regulations proposed to remove the age restrictions applicable to such claims, it also introduced a new 'retirement' dismissal process and reason along with changes in the potential compensation awards.
Let us take a closer look at the various aspects of the Act.
Changes Introduced by the Employment Equality (Age) Regulations 2006 and Equality Act 2010
Both Employment Equality (Age) Regulations 2006 and Equality Act 2010 introduced some major changes into the law relating to unfair dismissal. These include:
removal of the upper age limit for

making an unfair dismissal claim;

removal of the tapering of the basic award for claimants above the age of 64;

allowing the employment tribunal to make a minimum basic award of four weeks capped pay, in case of unfair dismissal, because the claimant's request to continue working after 65 was not considered by the employer;

changing the lower age limit from 18 to 16 years while calculating continuous employment.
Eligibility for Making
Unfair Dismissal
Claim
In general, employees of any age may claim unfair dismissal. However, it is mandatory that they have completed at least one year of continuous employment with an employer before making the claim.
Furthermore, employees who have completed at least two years' continuous service are eligible to make a claim for statutory redundancy payment, in case they have been dismissed for redundancy.
As per UK employment law, there are several reasons for dismissal that are automatically considered as unfair. Therefore, employees do not have to fulfil the eligibility criteria of one year's mandatory service if their dismissal falls under the above category.
From day one of their employment,  employees will be able to claim unfair dismissal. Having said this, the right to make an employment tribunal claim about unfair dismissal is not available to:
self-employed people;

members of the armed forces;

independent contractors;

employees who have reached an agreement with their employer through the Labour Relations Agency (LRA) in Northern Ireland or ACAS (Advisory, Conciliation and Arbitration Service);
employees who signed a 'compromise agreement' or 'settlement agreement' with their employer;

employees working under an illegal contract, for example barman employed under the age of 18;

employees covered by any dismissal procedure agreement that is legally exempted from the unfair police officers (unless the dismissal relates to whistleblowing or health and safety);

dismissal regulations;

employees participating in a unofficial industrial action;

workers working on a fishing vessel, who are paid by giving a share in the gross earnings or profits of the vessel.
Dismissals by Reason Of Retirement
In cases, wherein the employee in question is nearing the legal retirement age, these regulations will deem an enforced retirement (or a deemed dismissal), regardless of the retirement date that was agreed in the original contract of employment.
However, this form of imposed dismissal might be fair. Provided the employer follows the regulations and formal processes specified for enforced 'retirement'. In effect, the reason for dismissal is may be accepted as retirement only if:
the dismissal was genuinely for retirement;

the employer had previously given notice to the employee of his or her impending retirement;

the enforced retirement takes effect from the date of the employee's 65 birthday or the normal retirement age specified by the employer;

the contract of employment ceases to exist on the intended retirement date.
However, an enforced dismissal or retirement will be considered as automatically unfair in cases, wherein:
the employer has not given  written notice to the employee regarding the right of the intended retirement date and requests to continue working, at least two weeks before the intended retirement date, or;

the employer has either failed to consider a request to continue working, as specified under the agreed set of regulations, or;

the employer has failed to take appropriate action against a decision to retire the employee.
Other Possible Types of
Unfair Dismissal
Claims
A major portion of the changes that have been made to the unfair dismissal law focus on 'retirement'. However, it is important to consider that employees of any age, may make an unfair dismissal claim in conjunction with those relating to the Age discrimination regulations.
For example, if an employee of a younger age group experiences discrimination under the age discrimination regulations. He or she may submit their resignation in response to what they believe, was a fundamental breach of contract.

Thereafter, they can bring a constructive unfair dismissal claim, along with a claim under the age discrimination regulations.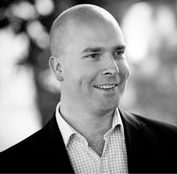 Tom Street qualified as a solicitor in 2003 and has over 20 years experience in employment and litigation law. He studied law at the University of Manchester before undertaking the legal practice course at the College of Law in Guildford, going on to complete his legal training at a firm in Chancery Lane, London. Once fully qualified, he moved to a niche litigation practice in the City of London.
In 2010, Tom set up his own legal practice, Tom Street & Co Solicitors and as part of this, in accordance with his strongly held objective to provide everyone with an easy pathway to justice he established the online portals Do I Have A Case? and Tribunal Claim. These websites are trading names of Tom Street & Co Solicitors.