In 2018 the outcome of a range of UK employment law cases may have long term implications for whistle-blowers and their employers. 
Employees can be held liable personally for dismissal and other detriment
According to the Court of Appeal in the case of Timis and Sage vs Osipov, the personal liability of a colleague for detriment caused to a whistleblower can extend to liability of dismissal. The losses aquired from the dismissal can be compensated by the whistle blower in the case when it is clear the act is at the detriment of a colleague. Can dismissing officers be held personally liable for dismissal in whistleblowing claims? Yes, this landmark judgement was held by the Court of Appeal on 19 October 2018, in the case of Timis and Sage v Osipov.
The outcome of the judgement means that a claim for whistleblowing related dismissal can be brought  either an automatic unfair dismissal claim against the employer (who is vicariously liable for its workers) and also; as a whistleblowing detriment claim personally against the individual decision makers. 
A Claimant in a detriment claim is entitled to claim compensation for "injury to feelings". This is not applicable in a standard unfair dismissal case.  Now more claims could be brought against individual decision makers, such as Non-Executive Directors ("NED"s) in the Opisovcase; for tactical reasons and to secure compensation awards against both the employer and decision makers.
On similar lines, the much talked about case of Malik vs Cenkos Securities decided that it is important for an individual to be personally motivated by protected disclosure in order to be liable for detriment of a successful co-worker compensation. 
 'Context' must be taken into consideration in relation to disclosures
In the case of Kilraine vs London Borough of Wandsworth it determined what could be constituted as a sufficient and factual statement. It was confirmed that context must be taken into consideration when deciding whether a statement gives enough information to prove a relevant failure. The context in this situation may include gesticulation and conduct of an individual, surrounding communications like emails, telephone calls as well as informal comments. 
This reminds us that employers must not dismiss even the vague statements as they may be sufficient enough to ensure that they prove a protected disclosure. 
Even in case of lawful termination, claims can be made for post termination monetary losses
The case of Wilsons Solicitors LLP v Roberts concluded that financial losses post termination can be brought even if the termination was completely lawful. This is possible if the whistle blower can prove those losses were due to pre-termination detrimental treatment. 
What to expect in 2019?
While these are merely some of the key cases in UK court of law, laws related to whistleblowing are ever evolving across the globe. 
In order to achieve effective governance in the workplace, it is important that companies find a reliable method of identifying and correcting unethical and unlawful conduct which often occurs within organisations. It is important that employers start involving employees in the process and must:
Not stop employees from reporting a misconduct which may prove to be potentially harmful for the company. 

Bring in procedures for reliable reporting
Our no win no fee Employment Law Solicitors can assist with all types of claims. Naturally, we pride ourselves on providing the best possible service to the highest standards, we offer free employment law advice on all problems. Call us on 0800 756 6605 or 020 3923 4777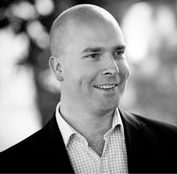 Tom Street qualified as a solicitor in 2003 and has over 20 years experience in employment and litigation law. He studied law at the University of Manchester before undertaking the legal practice course at the College of Law in Guildford, going on to complete his legal training at a firm in Chancery Lane, London. Once fully qualified, he moved to a niche litigation practice in the City of London.
In 2010, Tom set up his own legal practice, Tom Street & Co Solicitors and as part of this, in accordance with his strongly held objective to provide everyone with an easy pathway to justice he established the online portals Do I Have A Case? and Tribunal Claim. These websites are trading names of Tom Street & Co Solicitors.