Unfair dismissal is when your employment contract is terminated, and your employer did not have a fair reason to do so.
Alternatively, if your employer did have a fair reason, but handled your dismissal using incorrect procedure, is also considered unfair dismissal.
Employment Rights Act 1996
According to the Employment Rights Act 1996, an employer can't dismiss employees without any fair reason.
Automatic Unfair Dismissal
If the reason for the dismissal is linked with employee-specific rights, it is said to be automatic unfair dismissal.
Example,
An employee is dismissed due to pregnancy or related reason.
An employee is dismissed due to discrimination, race, gender, religion, age, sexual orientation, etc.
Eligibility to Raise Claim
Check your eligibility whether or not you can file a claim. Not all employees are entitled to bring an unfair dismissal.
To be eligible:
You need to be continuously employed for a specific period.
You must have worked continuously for two months.
On being eligible, it must be decided whether your dismissal is fair or unfair.
4 Steps to Raise Claim
If you claim it successfully, you will have three remedies, reinstatement, re-engagement, and compensation.
Fill the essential facts in your ET1 form. Attach all documents along with the form.
You have the option to make a reasonable offer of settlement early.
It is always advisable to look for an experienced employment law solicitor for your hearing. Also, ask your colleagues for evidence in your unfair dismissal case.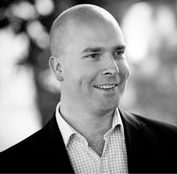 Tom Street qualified as a solicitor in 2003 and has over 20 years experience in employment and litigation law. He studied law at the University of Manchester before undertaking the legal practice course at the College of Law in Guildford, going on to complete his legal training at a firm in Chancery Lane, London. Once fully qualified, he moved to a niche litigation practice in the City of London.
In 2010, Tom set up his own legal practice, Tom Street & Co Solicitors and as part of this, in accordance with his strongly held objective to provide everyone with an easy pathway to justice he established the online portals Do I Have A Case? and Tribunal Claim. These websites are trading names of Tom Street & Co Solicitors.