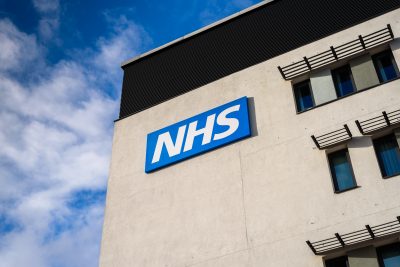 How can you be sure that your organisation follows a discrimination free decision making? A well updated equality and diversity policy manual, a fully trained workforce? But are these enough? Irrespective of the best efforts of employer, sometimes discrimination cases are unavoidable. 
A survey collated over the last 5 years, has found that while equality and diversity among the staff are some key concerns of corporate sector of UK, 45% of corporate employees feel they have been overlooked for a job or a promotion in such a way that it felt unfair. 
Equality has been extensively debated but there is a certain factor that is less talked about and that is an unconscious bias at work. 
What is unconscious bias?
Unconscious bias is an invisible and often ignored factor that influences behaviour and decision making. For instance, individuals are likely to favour those who look or behave like them, share the same mind-sets or who come from a similar background. 
On of the characteristics of human nature is to make judgements based on first impressions. Every individual is influenced by their own set of unconscious bias, which may be completely involuntary, but still influences decision making when it comes to recruitment, promotion and better training opportunities. An unconscious bias can lead to a less diverse workforce in an organisation. 
Unconscious bias in an employment tribunal
As abstract a concept as it sounds, an unconscious bias is real and poses many risks to an organisation when it is trying to defend a discrimination claim. 
Recently, the Kings College Hospital NHS Foundation Trust was required to pay £1 million in damages to an ex-employee after he was declared to be dismissed unfairly due to racial discrimination. 
Richard Hastings, the claimant was a black man from Caribbean origin and worked as an IT manager at the Trust. He was later dismissed on the basis of gross misconduct since he was said to be involved in an altercation with a delivery driver. He, however, claimed that he was racial abused and offensive language was used at that time. 
The employment tribunal ruled that investigation carried out by the trust was unsatisfactory. The tribunal stated that it was affected by unconscious bias and Mr. Hastings was treated with unnecessary disbelief only due to his ethnicity. It was further found that claimant's version of events was overlooked in order to find an easy solution based on first impressions. 
Is unconscious bias always unlawful?
An unconscious bias is unlawful if, like the case stated above, the bias is related to a protected characteristic like race, ethnicity, sexual orientation or disability. 
This does not mean that an unconscious bias operates only under protected characteristics and law but It is certainly a good idea to identify these bias and address them on time. A survey conducted by Bias in Britain, for instance, disclosed that 80% of people in the UK make decisions based on regional accents of employees. Whether this act will lead to an employment claim or not cannot be said, but it sure affects the social mobility and diversity profile in organisations. 
Our no win no fee Employment Law Solicitors can assist with all types of claims. Naturally, we pride ourselves on providing the best possible service to the highest standards, we offer free employment law advice on all problems. Call us on 0800 756 6605 or 020 3923 4777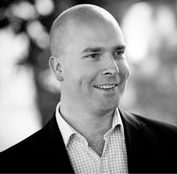 Tom Street qualified as a solicitor in 2003 and has over 20 years experience in employment and litigation law. He studied law at the University of Manchester before undertaking the legal practice course at the College of Law in Guildford, going on to complete his legal training at a firm in Chancery Lane, London. Once fully qualified, he moved to a niche litigation practice in the City of London.
In 2010, Tom set up his own legal practice, Tom Street & Co Solicitors and as part of this, in accordance with his strongly held objective to provide everyone with an easy pathway to justice he established the online portals Do I Have A Case? and Tribunal Claim. These websites are trading names of Tom Street & Co Solicitors.