According to statistics released by the Ministry of Justice, single employment claims were on an all-time high and grew by over 90% in the last quarter of 2017 as compared to the previous year. This increase in claims is believed to be accounted for abolition of employment tribunal fee in July 2017.
Abolishment of fees has made employees much more empowered to bring claims against their employers since they don't have financial clauses to consider anymore.
One of the most common reason of tribunal claim is 'unfair dismissal' by the employer where correct procedures and process of disciplinary actions were not followed at the time of redundancy.
In law, a dismissal can be deemed unfair and brought for claim if it is soon followed by an employee asking for flexible working arrangements, has resigned and given the required notice period, becomes a member of trade union, applied for paternity or maternity leave, been part of whistleblowing, taken a time off work to attend a jury service or has refused to give up his or her rights at work like breaks or weekly offs.
It is also important that employees are aware of fair reasons of dismissal which include a reason that is in the best interest of individual, employee gets in a position that restricts him to perform the work he was hired to perform, an employee has a long term sickness or illness that makes it impossible for him to return to work, an employee is unable to keep up with changes or not able to get along with others.
It is however important that before dismissing an employee for any of the above mentioned reasons, the employers follow the right procedures and guidelines laid out by ACAS to ensure the dismissal is fair and there are no claims.
There can be instances where the employer has no choice but to make redundancies. It is hardly an easy choice but sometimes there are no alternatives. In that case, it is essential that employers carry out the procedure correctly to avoid tarnishing their reputation.
If the employer handles the redundancies in the right way, employees will automatically bring in lesser claims. It is important to adhere to legal requirements when making redundancy choices and that also includes choosing the employees to be dismissed and how the consultation process has to be handled to ensure there are no unfair dismissal or discrimination claims in the future.
Employees have a protection under Equality Act 2010 and hence it is important that they are treated fairly under all circumstances. If an employer is under breach of law, they may find itself under a claim at employment tribunal.
The law also states that an individual will be considered discriminated if they can prove that the unfair act was because of their age, sexual orientation, race, nationality, religion, disability, pregnancy, maternity or marital status.
If as an employee you feel you have been treated unfavourably at workplace due to a certain protected characteristic, you have the right to file a tribunal claim at the employment tribunal. It is important that your employer makes reasonable adjustments to allow the employee to be treated as fairly as rest of his colleagues.
For instance, some employers may consider altering the premises as much as possible to make them accessible for disabled employee. A failure to make reasonable adjustments when the employer could have can lead to a claim for discrimination.
Rewards for compensation claims are unlimited so if the employer loses at the tribunal, they may be faced with a heavy penalty, depending on how severe the conduct was.
To avoid such disputes, it is important that employers ensure that contracts are up to date, read and signed by both parties. As an employee, it important to be aware of your rights and responsibilities including wages, leave entitlements, number of work hours etc.
This is important to ensure that employers are always compliant in case a complaint is made against them at the tribunal.
Increase in number of claims is putting a strain on dwindling resources
The recent figures however have also shown that there is an outstanding case load which has gone as high as 89%. Now that these claims are on the rise again, users are feeling its effects like long delays in hearing which can sometimes be a year away. This is far too long a wait for employees as well as employers.
Employment Tribunal Claims – the future
For the betterment of this reduction in service, there has been an exercise going on to recruit additional judges in England. This figures also reflect that current as well as former employees are now much more likely to file a claim. This only lays emphasis on the importance of business to have properly laid out procedures and manage expectations of employees to protect themselves against claims and acting in a rightful manner in case of a difficult situation.
Our no win no fee Employment Lawyers can assist with all types of claims . Naturally, we pride ourselves on providing the best possible service to the highest standards, we offer employment law advice on all problems. Call us on 0800 756 6605 or020 3923 4777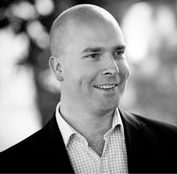 Tom Street qualified as a solicitor in 2003 and has over 20 years experience in employment and litigation law. He studied law at the University of Manchester before undertaking the legal practice course at the College of Law in Guildford, going on to complete his legal training at a firm in Chancery Lane, London. Once fully qualified, he moved to a niche litigation practice in the City of London.
In 2010, Tom set up his own legal practice, Tom Street & Co Solicitors and as part of this, in accordance with his strongly held objective to provide everyone with an easy pathway to justice he established the online portals Do I Have A Case? and Tribunal Claim. These websites are trading names of Tom Street & Co Solicitors.