Workthere is a flexible office platform in UK. Such platforms are gaining immense popularity due to the benefits they offer. A team of workers at Workthere has forecast five tech trends which are expected to hit offices in the year 2019. The report was generated after surveying about 2000 workers to understand their views on workplace technologies in the future. According to the poll, the internet of things is said to have the largest impact in day to day working lives of people along with voice activated technologies and wireless charging.
1. Connected technology
IoT i.e. Internet of Things is a common household term now often used when talking about tech innovations. Everyday devices are being brought to life using technology which allows people to experience a more connected and convenient life. As per Google Trends, there has been over 300% rise in Google Searches for Internet of Things in the last five years. The technology is not just used in households but also being utilised in office setups that give organisations numerous opportunities to integrate their devices, bring up modern ways of working and ultimately provide a more seamless and efficient service to clients. The results of the study conducted also revealed that over 45% of UK office workers consider that connected technology is by far the most useful tech that can improve the way of working. IoT is one of the most desired technological evolutions in organisations, from coffee machines to music being played, using IoT makes it possible for businesses to have smarter workspaces. Even the office temperature can also be in control using these smart technologies.
2. Voice activated tech
Another hot anticipated office tech trend for this year is Voice Activated tech devices. Screens, security and lighting, there is nothing today that cannot be managed through a voice assistant. Google searches for Voice Assistants have gone up by 1000% and that is really saying something. "Alexa'' and "Hey Google" have become popular household names not just in the UK but all across the world.
The results of the survey also suggested that more than one fifth of workers in UK offices think that bringing voice activated tech in offices will improve their work efficiency and also cut down on time wasted in petty tasks like booking a meeting room or printing documents.
3. Wireless charging
Carrying four different chargers for devices to work every day is a chore. Over 21% of workers who were surveyed agreed that wireless charging is one of the most sought after tech trends that should be in offices. If the offices decided to adapt to wireless charging, workers will no longer have to hunt down nearest plug sockets to charge their gadgets. Desks and meeting rooms furnished with embedded charger pads, employees and clients can now remain connected and bring in more flexibility around workplaces. This can be seen largely in co-working spaces where hot desks can be provided.
4. Augmented reality
The integration of AR in offices seems to be inevitable. Over 37% of the people in the UK think that AR is useful technology as it can be easily applied in real world applications. AR headsets are expected to be deployed with self-contained holographic computers which let users view and interact with digital content which is projected in the world around them. Augmented Reality uses special sensors, advanced optics along with a holographic processor can transform the way that users playing, working and learning. The tech is expected to allow people to enjoy new and innovative experiences in offices. Training is another department which can have a significant impact of augmented reality since it is expected to provide new ways for trainers to teach, demonstrate and explain the content of course they are training for. This will also enable workers to complete their training even if they are not in office.
5. AI adoption
Studies show that more than half of adults in the UK agree that artificial intelligence is the right step and the next workplace evolution. It is believed to help humans in most meagre daily tasks in the near future. The developments in the field of AI will continue to impact the way we live and the way we work and so expect businesses to incorporate these technical innovations from smart desk booking systems to things like coffee machines and voice activated printers. These will only help in further improving the process and productivity within a business.
If you are worried about your job security due to AI adoption our no win no fee Employment Law Solicitors can assist with all types of claims . Naturally, we pride ourselves on providing the best possible service to the highest standards, we offer employment law advice on all problems. Call us on 0800 756 6605 or 020 3923 4777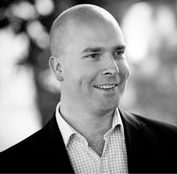 Tom Street qualified as a solicitor in 2003 and has over 20 years experience in employment and litigation law. He studied law at the University of Manchester before undertaking the legal practice course at the College of Law in Guildford, going on to complete his legal training at a firm in Chancery Lane, London. Once fully qualified, he moved to a niche litigation practice in the City of London.
In 2010, Tom set up his own legal practice, Tom Street & Co Solicitors and as part of this, in accordance with his strongly held objective to provide everyone with an easy pathway to justice he established the online portals Do I Have A Case? and Tribunal Claim. These websites are trading names of Tom Street & Co Solicitors.