There is no legal right to time off for religious duties, prayer, worship and festivals.  That said, employees who have been refused time off for religious festivals have brought successful claims in employment tribunals for religious discrimination where there has not been a legitimate business reason behind the refusal. 
Muslim employees in a Tesco store won a case for harassment when they claimed that the prayer room that they had been provided with in a store in Northamptonshire was locked and they were made to sign in an out and not permitted to pray collectively. 
A Christian employee who was made to work on a Sunday won a case for indirect religious discrimination because he claimed that as a practising Catholic, Sunday was his Sabbath and he could not work. 
A Jewish job applicant was awarded £16,000 by an employment tribunal when she was turned down for a job because she could not work on Saturdays because she observed Shabbat (the Jewish day of rest which prevents work from sundown on Friday to sundown on Saturday).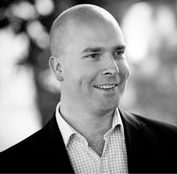 Tom Street qualified as a solicitor in 2003 and has over 20 years experience in employment and litigation law. He studied law at the University of Manchester before undertaking the legal practice course at the College of Law in Guildford, going on to complete his legal training at a firm in Chancery Lane, London. Once fully qualified, he moved to a niche litigation practice in the City of London.
In 2010, Tom set up his own legal practice, Tom Street & Co Solicitors and as part of this, in accordance with his strongly held objective to provide everyone with an easy pathway to justice he established the online portals Do I Have A Case? and Tribunal Claim. These websites are trading names of Tom Street & Co Solicitors.