In the United Kingdom, adoption appointments are made by an adoption agency, either a registered adoption society or a local authority, for the adoption of children or for a fostering for adoption placement.
As stipulated by employment law in the UK, the right to take time off for adoption appointments is available to qualifying employees from the very first day of their employment.
Having said this, agency workers will have the right once they have completed a qualifying period of 12 weeks, during which they must not have taken on a different role within the same organisation. Also, there should not be any breaks during an assignment or between assignments, as provided by regulations 8(a) and 8(b) of the Agency Workers Regulations 2010).
Paid Time Off for Adoption Appointments
Both employees and qualifying agency workers, who are adopting a child on their own, will be entitled to paid time off to attend up to five adoption appointments.
Also, couples adopting a child or children will be able to select one of them (who will be the main adopter) to take paid time off to attend appointments (up to five).
In order to do that, the main adopter will have to provide a signed declaration, which states that they choose to exercise their right to take paid time off. While the other adopter will be entitled to take unpaid time off and attend up to two appointments only.
The right to take time off is only applicable to adoption meetings before the date of placement for adoption of a child. However, an employee may choose to take adoption leave once they receive the child's custody.
Overall, the maximum time off, which can be taken for each appointment (either paid or unpaid), is six and a half hours. There is no additional entitlement here, even if more than one child is being adopted, under the same arrangement.
Required Documentation
Both employees and agency workers, who wish to take time off and attend adoption appointments, will be required to complete certain formalities, but only after their employer or agency asks them to do so. Subsequently, they will have to provide a document showing:
that they would like to take time off to attend an adoption appointment (either paid or unpaid);
the date and time of the appointment;
that the appointment has been made on the request of the adoption agency;
a signed declaration (In the case of joint adopters) that they have elected to take time off;
The employer or agency may refuse to allow taking the time off, however, they would need a reasonable cause. Otherwise, the employee or agency worker may proceed to make an employment tribunal claim.
Furthermore, both employees and agency workers are protected from any detriment as a result of exercising their rights relating to adoption appointments. If an employee is dismissed because they took time off to attend an adoption appointment, it will automatically be considered as an unfair dismissal.
Adoption Leave and Pay
As per employment law in the UK, qualifying employees or agency workers who have been matched with a child or children may take up adoption leave up to 52 weeks and are entitled to statutory adoption pay of 39 weeks.
If employees adopt a child as a couple, one of them may take adoption leave, while the other may take shared parental leave or paternity leave.
Adoption leave may be taken:
up to 14 days before the placement date;
when a child starts living with the employee;
when a UK adoption agency matches a child with an employee;
in case of overseas adoption, within 28 days or when the child arrives in the UK;
Employees must give documentary proof to their employer, like a matching certificate issued by the adoption agency when exercising their right to paid Statutory Adoption Leave. As well as this, employees must inform the employer within seven days of being matched with a child.
Statutory Adoption Pay
The rate of statutory adoption pay, since April 2015, has been £139.58 per week. This was revised to £140.98 from 2 April 2017.
The employee will also be entitled to 90 percent of their normal earnings for the first six weeks. Subsequently, they will receive the statutory adoption pay rate for the remaining 33 weeks. Some employers may offer a higher adoption pay rate, provided they include this into the terms and conditions of the employment contract.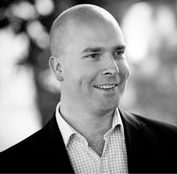 Tom Street qualified as a solicitor in 2003 and has over 20 years experience in employment and litigation law. He studied law at the University of Manchester before undertaking the legal practice course at the College of Law in Guildford, going on to complete his legal training at a firm in Chancery Lane, London. Once fully qualified, he moved to a niche litigation practice in the City of London.
In 2010, Tom set up his own legal practice, Tom Street & Co Solicitors and as part of this, in accordance with his strongly held objective to provide everyone with an easy pathway to justice he established the online portals Do I Have A Case? and Tribunal Claim. These websites are trading names of Tom Street & Co Solicitors.