Please use our redundancy calculator below to calculate how much you should be paid if you find yourself in a redundancy situation. Find out more about your redundancy rights.
How is your redundancy payment calculated
Your statutory redundancy payment is calculated in the following way. As long as you have been working for the company for longer that two years, you will get paid:
0.5 x your gross weekly pay for every year worked up to the age of 22;
1 x your gross weekly pay for every year worked between the ages of 22 and 41;
1.5 x your gross weekly pay for every year worked above the age of 41;
All redundancy payments are tax free up to £30,000.
Please note that as of 6th April 2016, weekly pay is set to a maximum payment of £479 per week. Prior to this date the maximum weekly payment available was only £475 per week.
Additional payments
In addition to this you will be paid your notice pay (if you are not required to work your notice). This payment is taxable.
————————————————————————–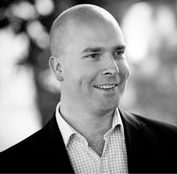 Tom Street qualified as a solicitor in 2003 and has over 20 years experience in employment and litigation law. He studied law at the University of Manchester before undertaking the legal practice course at the College of Law in Guildford, going on to complete his legal training at a firm in Chancery Lane, London. Once fully qualified, he moved to a niche litigation practice in the City of London.
In 2010, Tom set up his own legal practice, Tom Street & Co Solicitors and as part of this, in accordance with his strongly held objective to provide everyone with an easy pathway to justice he established the online portals Do I Have A Case? and Tribunal Claim. These websites are trading names of Tom Street & Co Solicitors.