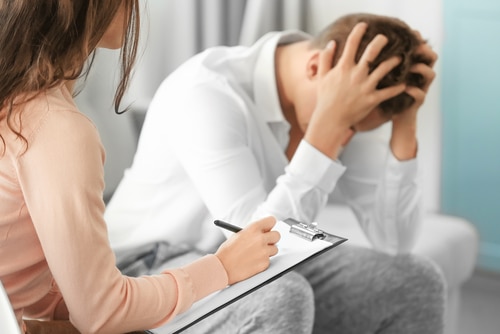 During a recent speech in Switzerland, HRH Prince William got candid about his own mental health issues after having children and also urged employers to support mental wellbeing of their employees. He said, it should not be difficult to go and talk to managers and human resource managers. It is important that bosses set an example and bring about change in work culture, which should come from top management.
Prince William was backed by head of HSBC bank, John Flint saying that there is a profound difference between when a person is feeling his best and when he is not. The message was conveyed at the Davos World Economic Forum regarding mental health initiatives. Prince William's words resonated with people like Joe, a social media manager, who admitted to taking days off work due to general sickness whilst he was suffering with poor mental health. The problem is real and it needs much more investment. Prince William speaking on such a matter highlights the cause.
'Mental health has always been swept under the carpet'
Joe, says that often employers fail to understand the importance of providing adequate mental health care to its staff and now that people have become much more aware of the importance of mental health, workplaces should start providing the required support.
Joe says his previous employers didn't understand the importance of providing mental health care to its employees and that it's only as businesses have become more aware of its importance that workplaces have been able to support their staff.
There are many employers who listen, speak and stay in touch with their employees. They offer support in terms of work from home, flexible working hours and giving time off work but the figures are still low. Unfortunately, there are plenty of employers in the UK who don't feel like they are understood by their employers when it comes to their mental well-being.
For example, Danny, a lorry driver in UK shared that his company does not believe that mental health issue is a real thing. He has been suffering from mental health issues for years and the company is doing everything they can to get rid of him instead of offering support.
Why is it important for businesses to support staff with mental health issues?
Expectations of worker productivity have increased in the last decade. What an organisation expects out of a worker today is what an organisation used to expect from 3 people to achieve 15 years ago. Workers take more ownership of tasks, often feel that getting things done is their responsibility and which increases stress levels.
While the huge amount of tasks may create mental anguish and feeling of isolation, experts also feel that co-worker relationships with are also a major reason for stress. When people talk about work stress, it is often about people trying to rub each other the wrong way, dealing with personalities that are toxic and other interpersonal issues.
Despite the frequent discussions about work-life balance, we are nowhere close to achieving it. Experts suggest that if you feel you are having a tough time completing tasks, trouble eating or sleeping or if you feel like having a loss of interest in life beyond work, it is time to seek support.
Having support is crucial to ensure mental health recovery but unfortunately workplace is one area where this needed support is often lacking.
So How Do You Talk About It?
At first, know your rights. It is not legal for an employer to discriminate against you just because you are suffering from a mental health condition. You company or employer cannot fire you, deny you a promotion or force you to take leaves because of your mental health. As per the Equality Act 2010, employees with mental health condition must be given certain accommodations like flexible work schedule, work from home option or time off for recovery.
Companies should have an employee assistance program which must offer free counselling session. It should not be difficult to seek support and HR should take the lead to regularly get in touch with their employees through management.
Prince William also urged employees to bring up their concerns immediately as and when they arise. People often hesitate from reporting if their work environment is causing them stress.
If you have been diagnosed with a mental condition and want to tell your employer, bring your medical diagnosis and let the paperwork do the diagnosis. You can also bring up ideas that you think can improve your situation and make you more effective. More often than not, employers do want to help but they are not sure how.
Our no win no fee Employment Law Solicitors can assist with all types of claims . Naturally, we pride ourselves on providing the best possible service to the highest standards, we offer employment law advice on all problems. Call us on 0800 756 6605 or 020 3923 4777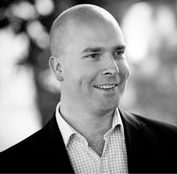 Tom Street qualified as a solicitor in 2003 and has over 20 years experience in employment and litigation law. He studied law at the University of Manchester before undertaking the legal practice course at the College of Law in Guildford, going on to complete his legal training at a firm in Chancery Lane, London. Once fully qualified, he moved to a niche litigation practice in the City of London.
In 2010, Tom set up his own legal practice, Tom Street & Co Solicitors and as part of this, in accordance with his strongly held objective to provide everyone with an easy pathway to justice he established the online portals Do I Have A Case? and Tribunal Claim. These websites are trading names of Tom Street & Co Solicitors.