The case of between Norfolk Constabulary and Coffey for claim of direct disability discrimination based on perceived disability has been upheld at an Employment Appeal Tribunal.
The facts
Mrs Lisa Coffey, the claimant, was previously working for Wiltshire Constabulary. She applied for a promotion for the post of police constable in 2011. This required her to take a medical examination which revealed that her hearing capability was slightly below the expected standard as specified in the National Recruitment Standards guidance. As per the guidance, such individuals are "unlikely to be suitable" for the job and a practical functionality test had to be carried out. Mrs. Coffey took the test and passed it successfully. She served as a police constable from 2011 to 2013 without any adjustments needed.
Subsequently, she submitted an application in 2013 to be transferred to Norfolk Constabulary. Mrs. Coffey disclosed about her hearing loss condition and was advised by a medical expert to take another practical functionality test.
The Chief Constable of Norfolk at that time acknowledged the fact that Mrs Coffey had successfully fulfilled her role as a constable of police at the Wiltshire Constabulary but was still not willing to transfer her. He was not willing to transfer the "risk" of her long term management in the Norfolk Constabulary. He was concerned regarding her ability to perform the role efficiently in case her hearing deteriorated. However, Mrs Coffey's hearing loss was just below the required standards, yet the Chief Constable rejected her application. He failed to carry a practical functionality test despite being recommended by both – the Guidance and the medical expert on board.
A claim was brought in by Mrs Coffey for direct disability discrimination. Her case was based on the fact that she was not disabled but yet it was perceived that she was by the Chief Constable. The reason for rejecting her application was however explained by Chief Constable that the police force operates at high costs and resource pressures. Hence, it was not justified to appoint someone who may not be fully operational at their job.
Decision
The Employment Appeal Tribunal agreed in the first instance that the Chief Constable had perceived a disability, which was potentially debilitating and there could be necessary adjustments made to her role at later at some point if needed. The EAT also found that rejecting her for the role was considered as a direct disability discrimination.
The decision was appealed in the EAT by Norfolk Constabulary and they argued that Chief Constable was aware that Mrs Coffey was not disabled at present but was just concerned that she might be in future. They also went ahead and argued that Chief Constable did not perceive Mr. Coffey as disabled within the specific definition of disability under the Equality Act 2010.
The appeal was rejected at the EAT. While it is right that in order to be successful in a case of direct discrimination case, the discriminator would have to be proved to have perceived an impairment with features mentioned in Equality Act, 2010. This also includes the features laid out in Equality Act on "progressive conditions".
As per the law, a person can be deemed disabled if they are suffering from a progressive condition and can prove that as a result of that condition they have a physical or mental impairment which impacts they day to day activities but can lead to an impairment which may have substantial adverse effects too.
The EAT declared that Chief Constable had perceived that Mrs Coffey's condition could progress to the point where she may need to be placed on restricted roles. Hence, the Chief Constable had perceived the claimant as disabled with "progressive condition".
The court also held that the decision of Chief Constable lead to a case of direct discrimination. It was concluded that if the condition was not perceived to deteriorate with time, the claimant would have been treated differently and in all possibilities would have been offered the job at Norfolk Constabulary.
Comment
The law of Equality allows not just claims of discrimination by people with protected characteristics but even the ones who are perceived to have those characteristics. While the case is surely one of its kind, it has explored the issue of perceived disability discrimination. The case has helped confirm that the claims based on perceived disability are allowed and will be considered. It also confirms that in order to succeed such kind of claim, it is important to prove that perception was an impairment that feel within the impairments mentioned in the Equality Act, including the ones of perceived disability. Lastly, it also confirms that a discrimination based on perceived disability can lead to direct disability discrimination.
If you think you have experience disability discrimination at work our no win no fee Employment Solicitors can assist with all types of claims. Naturally, we pride ourselves on providing the best possible service to the highest standards, we offer employment law advice on all problems. Call us on 0800 756 6605 or 020 3923 4777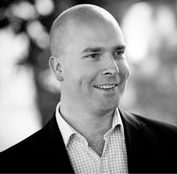 Tom Street qualified as a solicitor in 2003 and has over 20 years experience in employment and litigation law. He studied law at the University of Manchester before undertaking the legal practice course at the College of Law in Guildford, going on to complete his legal training at a firm in Chancery Lane, London. Once fully qualified, he moved to a niche litigation practice in the City of London.
In 2010, Tom set up his own legal practice, Tom Street & Co Solicitors and as part of this, in accordance with his strongly held objective to provide everyone with an easy pathway to justice he established the online portals Do I Have A Case? and Tribunal Claim. These websites are trading names of Tom Street & Co Solicitors.