What is Overtime?
Overtime is defined as hours that an employee has worked for, over and above their regular full time working hours. If an employee works fixed working hours, any additional amount of time worked can be considered as overtime.
An employer may request overtime to meet with increasing demand for their services. For example, a waiter may be asked to work for additional hours during peak holiday season or during a shortage of staff. Any overtime may be either compulsory or voluntary. It has been seen that a well-designed system of paid overtime is more common with staff who are paid on an hourly basis, as compared to fixed salary staff.
An employee's decision to work overtime is mostly dependent on the contract of employment. It is required that the details pertaining to overtime may be set out in the contract of employment at the time of recruitment.
Categories of Overtime
Overtime is an obligation of both employer and employee depending on the category of overtime concerned. There are three common categories:
Voluntary overtime
Guaranteed and compulsory overtime
Compulsory and non-guaranteed overtime
In case of voluntary overtime, there is no obligation to either employer or employee. The employer is not liable to pay for overtime to the employee and if the employer chooses to offer overtime, the employee has full rights to accept or deny it.
In case of compulsory and guaranteed overtime, the employer is obliged to pay for the overtime to the employee, whilst the employee is obliged to accept the offer and work those hours.
When compulsory and non-guaranteed overtime is concerned, the employer is not obliged to offer overtime to the employee. But, if the employer chooses to offer overtime, the employee is obliged to accept the proposed offer and work extra hours.
The recently updated guidelines by ACAS provides that if an employer is willing to rely on either guaranteed or non-guaranteed overtime, he should clearly lay out the terms of employment, stating that overtime is mandatory. Details pertaining to this policy can also be added in the staff handbook.
There are certain regulations on working hours, including overtime hours for an employee, in order to protect their safety and health. As per the Working Time Regulations Act 1998, the regulations state:
an employee must not work more than 48 hours in a week. In order to opt out of this regulation, a written agreement between employer and employee is necessary.
An employee has a right to take one day off per week, or two days off in a fortnight.
For every 24 hours, a minimum of 11 hours' rest is mandatory for an employee.
An employee has a right to take a 20 minute break if his shift lasts for longer than 6 hours.
While it may be prudent for employers to offer overtime payment, or a higher pay for additional hours worked, as an incentive to accept the overtime, there is no particular rule that requires the employers to pay overtime to their employees.
Our Employment Law Solicitors can assist with all types of claims. Naturally, we pride ourselves on providing the best possible service to the highest standards, we can provide free employment law advice on all problems.
Call us on 0800 756 6605 or 020 3923 4777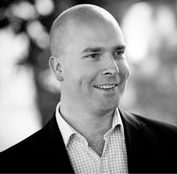 Tom Street qualified as a solicitor in 2003 and has over 20 years experience in employment and litigation law. He studied law at the University of Manchester before undertaking the legal practice course at the College of Law in Guildford, going on to complete his legal training at a firm in Chancery Lane, London. Once fully qualified, he moved to a niche litigation practice in the City of London.
In 2010, Tom set up his own legal practice, Tom Street & Co Solicitors and as part of this, in accordance with his strongly held objective to provide everyone with an easy pathway to justice he established the online portals Do I Have A Case? and Tribunal Claim. These websites are trading names of Tom Street & Co Solicitors.