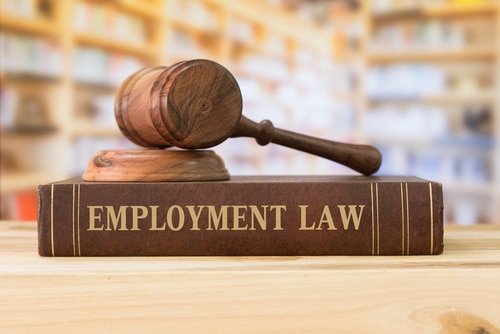 In terms of employment law, the year 2018 was quite a busy year, but 2019 also has some big changes in store.
From gender pay gap reporting to huge claims of sexual harassment in the workplace, 2018 saw various precedent changing cases appaear before employment tribunals. 2019, will see significant changes underpinned by the ongoing uncertainty regarding Brexit.
Increase in National Minimum Wage rates
Increase in National Living Wage (NLW) and National Minimum Wage(NMW) was announced in the 2018 budget and the change takes effect in April this year.
The National Living Wage and minimum hourly rate for workers over the age of 25 years will increase from £7.83 to £8.21
The national minimum wage rate for workers in the age bracket of 21-24 years will increase from £7.38 to £7.70 per hour
The minimum wage rate for 18-20 years will increase from £5.90 to £6.15
Those below 18 but over compulsory school age will receive an increase per hour from £4.20 to £4.35.
Likewise, the minimum rate for apprentices is also said to increase from £3.70 an hour to £3.90 per hour.
1. Settled status for EU nationals
European workers who are at present living in the UK will now be able to apply for a settled status in this year will allow them to stay indefinitely in the UK after the end of Brexit transition in 2021. In order to be granted a settled status, individuals must be able to prove that they have been living in the UK for a minimum of five years at the time of application. People who do not meet these criteria can opt for temporary status which will allow them to stay in the UK until they have lived for a sufficient time to be granted settled status. They can apply for temporary status, allowing them to remain until they have accrued enough residency to be granted settled status.
2. Auto-enrolment contributions
Following April 2019, the minimum contribution for auto-enrolment pension schemes will increase for both employees as well as employers. At present, employers must contribute at least 2% of their eligible pre-tax salary to pension pot and the percentage for individual contribution is 3%. As per the requirements of the new law, both employees as well as employers will have to contribute a minimum of 3% and 5% respectively. It is however important that your employer must provide enough time to consult with their staff before they go ahead and make any changes in their pension schemes with regards to pension contribution.
3. Payslips
With effect from April 6th, 2019, there will be changes to the way employers issue payslips to their employers. The legal rights to obtain a pay slip will be provided to anyone who is recognised as a worker. Employers will now be obliged to include the total number of hours worked on payslips for those employees whose wages vary with the amount of time they have worked for. It is also vital that the employers coordinate with their respective payroll departments to make sure there is correct procedure followed before deadline.
4. Micro chipping employees
The act of micro-chipping of employees may become a more common scenario in 2019. This seems truer if recent news reports are followed. While the UK legal system has not been challenged yet, people are eager to see how the court will decide to rule on micro-chipping of employees considering the potential invasion of privacy along with GDPR implications involved.
5. Non-disclosure agreements
The government has decided a review regarding the use of non-disclosure agreements in workplaces and the response is expected this year. These non-disclosure agreements also known as "gagging clauses" commonly, were originally used to protect the intellective property when an employee moved from one organisation to another. The recent media coverage, however, has highlighted the fact that these clauses are also often used to silence the claims regarding bullying and harassment. While the agreements still remain legal, the response of government may go ahead to decide how these can be used in future references.
6. Supermarket equal pay claims
At some point during the year 2019, a decision on separate tribunal cases regarding issue of equal pay in Tesco, Asda, Sainsbury and Morrison is expected. The employees in each of these cases are represented by Leigh Day and compensation is sought especially for female shop workers who claim to have been treated unfairly, paid lesser than other male staff members performing the same roles. These cases are expected to provide more clarity on equal pay issues which has been a matter of conflict since long. Depending on the result, there may be more claims from staff members working in other sectors.
There are definitely going to be many more developments being introduced throughout the year, it would be beneficial for both employers as well as employees to keep an eye on these crucial changes and be wary to comply with new adjustments.
Our no win no fee Employment Solicitors can assist with all types of claims . Naturally, we pride ourselves on providing the best possible service to the highest standards, we offer employment law advice on all problems. Call us on 0800 756 6605 or 020 3923 4777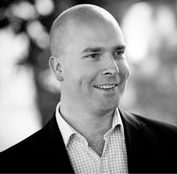 Tom Street qualified as a solicitor in 2003 and has over 20 years experience in employment and litigation law. He studied law at the University of Manchester before undertaking the legal practice course at the College of Law in Guildford, going on to complete his legal training at a firm in Chancery Lane, London. Once fully qualified, he moved to a niche litigation practice in the City of London.
In 2010, Tom set up his own legal practice, Tom Street & Co Solicitors and as part of this, in accordance with his strongly held objective to provide everyone with an easy pathway to justice he established the online portals Do I Have A Case? and Tribunal Claim. These websites are trading names of Tom Street & Co Solicitors.