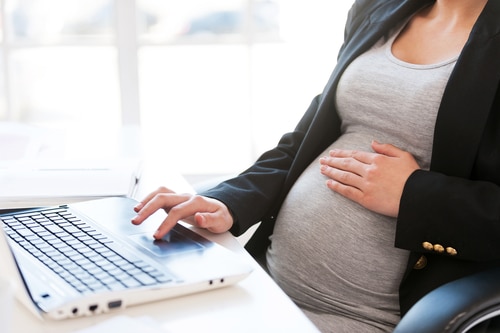 It is not news that pregnant women and parents, who are returning to work following parental leave, are often a victim of discrimination in various forms. A new law proposed by the UK government, pregnant women and new parents will now receive greater protection from redundancy and other forms of discriminations.
The government has proposed extending a legal protection against redundancy for pregnant women for six months after their return to work post maternity leave. The same protection will be extended to men who return from shared parental leave, or parents who have adopted kids.
The government has deemed it is unacceptable that too many parents are still facing difficulties when returning to work post parental leave.
The data
A recent study conducted by Department for Business, Energy and Industrial Strategy (BEIS) found that one in every nine women has been fired, or made redundant once they return back to work after having a baby. In some cases, they have been treated so badly that they felt the need to resign from their jobs.
The study also found that 54,000 women are under threat to lose their jobs due to pregnancy and maternity each year. The figures itself are alarming and serious action needs to be taken.
The UK Business Minister, Conservative MP, Kelly Tolhurts, asserts that it is illegal to discriminate on grounds of pregnancy and maternity but many new mums still face unacceptable attitudes instead of support when they return to work which makes them feel forced out of their jobs.
Consultation
The government has started a ten-week consultation programme which has been happily welcomed by most consumer groups.
Founder of popular website Mumsnet, Justine Roberts said that in a survey conducted in 2018, 96% women accepted that having children affected their careers in a negative way.
The problem does not only require a change in laws and regulations but strong legal protection as well as a change in attitudes. Women helplines are still flooded with women struggling with maternity and pregnancy discriminations at workplace every day.
If all goes well, the said proposal will be a good head start to reduce the shocking figures of women whose career gets compromised due to pregnancy and maternity discrimination.
The UK Prime Minister, Theresa May claimed the fact that parental leave and pays are already quite vigorous in the country. But maternity actions to be enforced need a timely access to information regarding rights of pregnant women and new moms and there has to be a serious effort on the part of government to make the information available through its own channels.
The consultation is available on GOV.UK, and will run for 10 weeks ending on 5 April 2019.
Research commissioned in collaboration with the Equality and Human Rights Commission (EHRC) in 2016 found that 11% of women reported they were either dismissed; made compulsorily redundant, where others in their workplace were not; or treated so poorly they felt they had to leave their job. 20% of mothers reported other financial loss which included failing to gain a promotion, salary reduction, a lower pay rise or bonus, not receiving non-salary benefits and/or demotion.
The 12 areas under consultation are as follows:
introduction to new legal protection to protect women under unfair dismissals, right from pregnancy to six months after the end of maternity leave.
The said protection should be extended on immediate basis.
The protection must also be extended to fathers and partners who are taking shared parental leave during pregnancy and the first year of maternity.
The employers must evaluate the ongoing retention rates of women who return to work after maternity leave.
The timeline to make a claim to employment tribunal should be extended to six months for women after they return to work after having a baby.
ACAS must update their guidelines regarding redundancy during maternity and pregnancy.
Government should provide clear information for employers on how to manage pregnant women and new moms at work places on a single website to avoid confusion.
There must be a good quality and clear information on rights of pregnant women and maternity rights on government websites.
There must be more funding for women charities so they can provide support and information to affected women.
Every woman must be given a hard copy of their rights at work and sign posts to important source of information right at their first antenatal appointments.
There must be an introduction to pregnancy and birth to 5 books which contains all essential information about their rights and entitlements at work.
There must be a training given regarding rights to midwives, maternity support workers as well as health visitors to assist pregnant women.
Justice
However, an extension will not necessarily make much difference for pregnant women being targeted at work.
There is already enhanced protection and legal laws, yet more and more mothers are being made redundant, which implies that these protections are hardly working as of now. This is because the problem is not the law. The law us absolutely clear that it is illegal to make someone redundant because they are pregnant or on maternity leave. There are multiple other problems which need to be addressed like attitudes of people and access to justice. A lack of flexible working hours and increasing cost of childcare is another reason why parents sometimes fail to manage their responsibilities.
Unless these issues are resolved and we create a society where the women can be seen as both – a breadwinner as well as a caregiver, reducing discrimination at workplace will not be possible.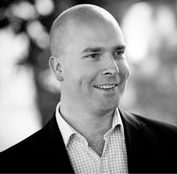 Tom Street qualified as a solicitor in 2003 and has over 20 years experience in employment and litigation law. He studied law at the University of Manchester before undertaking the legal practice course at the College of Law in Guildford, going on to complete his legal training at a firm in Chancery Lane, London. Once fully qualified, he moved to a niche litigation practice in the City of London.
In 2010, Tom set up his own legal practice, Tom Street & Co Solicitors and as part of this, in accordance with his strongly held objective to provide everyone with an easy pathway to justice he established the online portals Do I Have A Case? and Tribunal Claim. These websites are trading names of Tom Street & Co Solicitors.