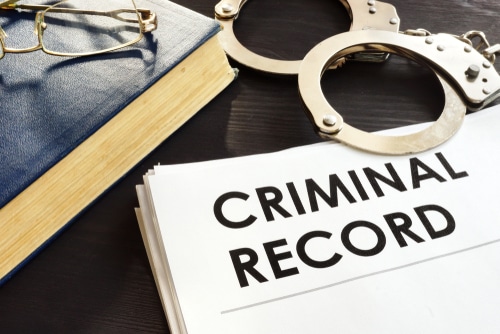 The Supreme Court has ruled in favour of three people who claimed their lives were negatively affected by minor criminal convictions in their past.
The judges found the manner in which criminal records are disclosed to employers infringed human rights. The outcome means the government will now have to consider reform of the system.
According to the charity Unlock, the ruling stands to help thousands of people with old and minor criminal records which leave many people "unnecessarily anchored to their past" due to previous convictions.
Unlock assert that more than a million youth criminal records were disclosed on standard or enhanced Disclosure and Barring Service (DBS) checks that related to offences from more than 30 years ago, in the past five years alone.Criminal record disclosure checks have been ruled unlawful
The Supreme Court justices found that Criminal records disclosure scheme, which stated that all previous convictions should be disclosed, however minor, where the person has more than one conviction, and also in the case of warnings and reprimands issued to young offenders, was "disproportionate" in two respects.
This decision follows a government challenge against a Court of Appeal judgment in 2017 regarding the legality of the scheme.
The ruling backs the High Court's 2016 finding that this scheme was "not in accordance with the law". Article 8 of the European Convention on Human Rights provides a right to respect for one's "private and family life, his home and his correspondence", subject to certain restrictions that are "in accordance with law" and "necessary in a democratic society".
Just for Kids Law, the children's charity which brought one of the cases to court, said that that DBS checks fail to treat children differently to adults.
CEO of Just for Kids Law, Enver Soloman said "There is now an overwhelming view shared by the higher courts and MPs that the government should act immediately to ensure no child who is given a caution ends up with a criminal record that stigmatises them for life."
This judgement will benefit thousands of children who issued with cautions each year, a disproportionate amount from Black and Minority Ethnic backgrounds.
The cases:
Case A:
Referred to in court as P, one of the cases involved a woman, in 1999, who was charged with shoplifting a 99p book while suffering from untreated schizophrenia.
18 days later she was bailed to appear before magistrates, but failed to attend court. The led to two convictions and she received a conditional discharge.
Having previous experience of teaching, P wants to work as a teaching assistant, and so was seeking voluntary positions in schools. However, with each application the disclosure of her historic convictions, led to her having to disclose her medical history.
Case B:
Aged 13, G was arrested for sexually assaulting two younger boys, with offences involving sexual touching and attempted intercourse.
Although police records indicated the sexual activity was consensual, in the form of sexual curiosity and experimentation on the part of all three boys, and carried out as "dares",.
G received a police reprimand in Sept 2006 as the Crown Prosecution Service decided it was not in the public interest to prosecute. G has not offended again.
In 2011, during his role as a library assistant in a local college, because his work involved contact with children, it was necessary for him to apply for an enhanced criminal records check.
During this application, the police proposed to disclose the reprimand, including the mitigation. However, G withdrew his application and subsequently, lost the job. This caused him to feel that he was unable to apply for any job requiring an enhanced criminal records check.
Case C:
More than 35 years ago, W, aged 16 was convicted of actual bodily harm, and given a two-year conditional discharge.
Under the current rules, as a result of the categorisation of this type of offence, the record will never be removed from his standard or enhanced DBS check. The justices did, however, allow the government's appeal regarding W.
According to Christopher Stacey, more than a million youth criminal records were disclosed on enhanced Disclosure and Barring Service (DBS) that related to offences from more than 30 years ago. The Supreme Court justices found that the criminal records disclosure scheme was disproportionate in two aspects; all previous convictions were to be disclosed, irrespective of how minor, where in the case that the person has more than one conviction, and also in the case of warnings and reprimands issued to young offenders.
No more criminal record?
Although there is a lot of pressure being placed on the government to act quickly, it does not necessarily mean the abolishing of criminal records. The fight here is to ensure that individuals who are struggling to shake off the shackles of their past are given the chance to. A careless minor mistake made decades ago should not become the blight of the future.
Our no win no fee Employment Law Solicitors can assist with all types of claims. Naturally, we pride ourselves on providing the best possible service to the highest standards, we offer free employment law advice on all problems. Call us on 0800 756 6605 or 020 3923 4777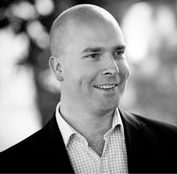 Tom Street qualified as a solicitor in 2003 and has over 20 years experience in employment and litigation law. He studied law at the University of Manchester before undertaking the legal practice course at the College of Law in Guildford, going on to complete his legal training at a firm in Chancery Lane, London. Once fully qualified, he moved to a niche litigation practice in the City of London.
In 2010, Tom set up his own legal practice, Tom Street & Co Solicitors and as part of this, in accordance with his strongly held objective to provide everyone with an easy pathway to justice he established the online portals Do I Have A Case? and Tribunal Claim. These websites are trading names of Tom Street & Co Solicitors.