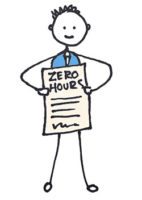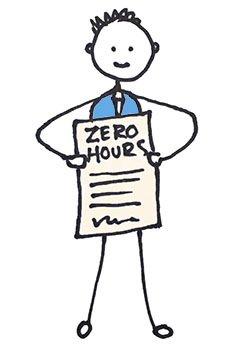 Between April and June 2017 the number of workers whose main job was a zero hours contracts was 883,000 according to the Office for National Statistics.      
There has been a fall in the number of zero hours contracts from 2.9% to 2.8% compared to the same time last year.
What is a zero hours contract?
A worker with a zero hours contract has no guaranteed minimum level of work.  A company may offer them full-time work one week and no work (zero hours) the following week.  It assists employers whose businesses require varied staffing levels or where the nature of the work is seasonal. 
Example
A small company operates a site with 20 log cabins.  It wants as many as 20 cleaners during high season to service the cabins between guests but in the off season it prefers to maintain a skeleton staff.  It also needs to be able to cope with fluctuating bookings at other times of the year when anything from 5 to 20 cabins might be let out in any one week.
What is good about zero hours contracts?
They can help people who wish to schedule their work to suit their lifestyle or childcare arrangement.  They are entitled to take work when they want it and refuse it when they don't.
What is bad about zero hours working?
The reality is often very different and people are made to feel morally obliged to work shifts that do no suit them so that they do not let other staff or their employer down.
The nature of zero hours work can make it difficult to budget.  The majority of zero hours work is at the lower end of the pay scale.
Rights for people on zero hours contracts
Section 27(A) of the Employment Rights Act 1996 makes it unlawful for a business to include exclusivity clauses within zero hours contracts.  In other words, workers cannot be expected only to work for one employer where that employer is not obliged to offer a minimum level of work.
Example:
Janet works in the coffee shop in a leisure park.  She only works for a few hours a week in the evening when her partner (a school teacher) can look after their baby.  Her shifts vary and the leisure park offers no minimum guarantee of work.  During the school holidays, Janet would like to work more hours and takes a second job in a coffee shop in town.  The leisure park cannot prevent Janet from seeking other work unless it provides her with a guaranteed minimum level of work.  Where a contract states that a person cannot work for a competitor or work in other paid employment then that clause within the contract is unenforceable/ meaningless.
Workers on zero hours contracts are entitled to bring claims to Employment Tribunals, if they are dismissed or subjected to a detriment (treated less favourably) for breaching an exclusivity clause.
Taking the case from the example above, if Janet is dismissed by the leisure park or given less shifts because she takes another job for a coffee shop in town then she could claim for unfair dismissal.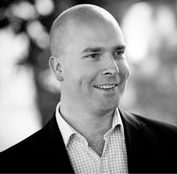 Tom Street qualified as a solicitor in 2003 and has over 20 years experience in employment and litigation law. He studied law at the University of Manchester before undertaking the legal practice course at the College of Law in Guildford, going on to complete his legal training at a firm in Chancery Lane, London. Once fully qualified, he moved to a niche litigation practice in the City of London.
In 2010, Tom set up his own legal practice, Tom Street & Co Solicitors and as part of this, in accordance with his strongly held objective to provide everyone with an easy pathway to justice he established the online portals Do I Have A Case? and Tribunal Claim. These websites are trading names of Tom Street & Co Solicitors.