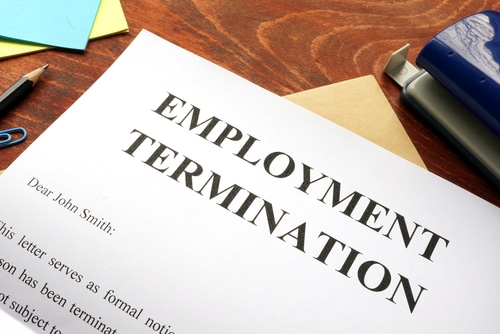 On 5 November, 2016, Lucinda Hayman lodged a complain form to an employemt tribunal presenting complaints of direct discrimination based on her sex, sexual harassment, harassment based on the protected characteristic of sex, unfair dismissal and less favourable treatment which is contrary to Regulation 5 of the Part-time Workers Regulations 2000. All these claims were brought against her line manager for her employer the logistics company, Pall-Ex.
Pall-Ex is a highly successful freight distribution business founded by Hilary Devey, who famously appeared on the BBC TV show Dragon's Den. One of the line managers of the company, known for its successes in pallet delivery, faced these charges when Lucinda Hayman laid claims to being called a "baby farmer" by her line manager, Mr Tancock, following her return to work after taking maternity leave. She eventually terminated her contract with the company after several years of dealing with discrimination based on her sex and unfair references to her parental responsibilities.
Lucinda Hayman recounted several incidences where she had to deal with unfair treatment from her line manager on different occasions. To her, most of the comments and bullying behavior exhibited by Mr Tancock towards her had been as a result of the fact that she was a woman and she was working as a part time worker. As proof to back up her point, she told of several occasions where her line manager had asked questions such as, "why the hell do you work part time?" or had insinuated that she shouldn't feel tired, or stressed, since she only worked part time and not the usual 9-5 work hours. She claimed that those were less favorable treatment and they were contrary to the Part-time Workers Regulations 2000. The tribunal however dismissed these claims saying that she wasn't being treated less favorably but had been pressured to work more because of the demands of the job.
The Employment Tribunal found that she had faced several forms of discriminations; discrimination based on sex, harassment based on the protection of the characteristic of her sex and she had faced them in various work related incidences. There was also a hearing of how she was referred to as a "baby farmer" and how she faced bullying behaviors from her line manager, Mr. Tancock. The judges concluded that the "baby farmer" comment was a less favorable treatment while the bullying behavior was a breach of the implied terms of trust and confidence in Hayman's contract.
Some of the claims by Lucinda Hayman dated as far back as 2011 and they were dismissed by the judges who claimed that the claimant did not provide any satisfactory reason for the delay in bringing forth proceedings. Statements received from the claimant indicated that she had been a significant part of the company's success despite the fact that she had come from a rival company. She had started working at Pall-Ex in 2000, as Key Account Manager before she left because she felt it was unfair that she was getting paid less than a male counterpart of the same level was being paid. She, however, returned to the company in March 2008. Her problems began in earnest when she took a second maternity leave and came back to her line manager, who constantly made discriminatory references towards her.
Hayman claimed that there had been instances where she had received emails from Tancock making references to her parental responsibilities, indirectly undermining her competence at work. She recounted how there was an incidence in which another employee, Mr Reynolds, who was the then Key Account Director had indirectly asked her if she was interested in spending the night with him. She had made it clear she was not interested and had lodged a complaint to Tancock who had told her that, "she had to get used to it" but then dismissed Reynolds for sexual harassment.
The judge ruled that Mr Tancock was guilty of discrimination, based on sex when in one incidence that he, Hayman and one Mr Stark had attended a meeting in another town, he had made a discriminatory comment about Hayman's gender. She recounted that Mr Tancock and Mr Stark had driven ahead in one car, whilst she had driven her own car.
She claimed that she arrived before them and had decided to park at a petrol station around the corner. When she had eventually joined them, Mr. Tancock had asked if she had got lost and when she explained that she had parked at the petrol Station, he had asked, "where? In Nottingham?" after which he and Mr Stark had laughed. The judges claimed that the comment had obviously been made to imply that the claimant couldn't drive a long distance without getting lost because she was a female. They claimed he wouldn't have made the same comment if it had been a male that had driven with them.
On constructive unfair dismissal, the judges ruled that Mr Tancock's act of calling Hayman on the telephone and shouting at her when she had laid claims of being unable to come to work because she was sick was the final straw that led to her deciding to end her contract with the company. Her constructive dismissal was a result of the completely broken trust between her and her employer to such an extent that it led to her resignation.
Although Lucinda Hayman has won the claims that she was dismissed unfairly, there is still no remedy to the case. The case has however served as a demonstration of what happens when women who face bullying or discrimination based on gender at work choose to not press charges until several years later, or until after there has been a "last straw". This case sheds light for organizations and companies who need to give their managers proper training on how to behave towards workers, especially females at the workplace to avoid discriminating behaviour.
Our no win no fee Employment Law Solicitors can assist with all types of claims. Naturally, we pride ourselves on providing the best possible service to the highest standards, we offer free employment law advice on all problems. Call us on 0800 756 6605 or 020 3923 4777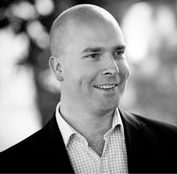 Tom Street qualified as a solicitor in 2003 and has over 20 years experience in employment and litigation law. He studied law at the University of Manchester before undertaking the legal practice course at the College of Law in Guildford, going on to complete his legal training at a firm in Chancery Lane, London. Once fully qualified, he moved to a niche litigation practice in the City of London.
In 2010, Tom set up his own legal practice, Tom Street & Co Solicitors and as part of this, in accordance with his strongly held objective to provide everyone with an easy pathway to justice he established the online portals Do I Have A Case? and Tribunal Claim. These websites are trading names of Tom Street & Co Solicitors.