UK employers have been saddled with what they are referring to as an "impossible" task given to them by the Home Office to identify European Union citizens through rigorous investigation, who are eligible or entitled to work in the United Kingdom post Brexit.
With the Brexit in view, complications arise which has everyone confused as to where the tipping point lies. One of the obvious immediate consequences of Brexit is the relationship between the United Kingdom and Europe will alter. This new relationship will gradually impact into different facets of the country such as immigration, healthcare, importation and exportation, while the economy potentially being impacted the most as a result of Brexit.
The responsibility of checking the eligibility of EU citizens applying for jobs lies with employers. For EU citizens to work in the UK, they must have the right to work and not only have the right, but have been granted 'settled status' in the UK. However this does not affect EU citizens that have the right to stay and work in the UK.
Problems will arise when it comes to differentiating between somebody who has been in the UK and has not yet applied for settled status from somebody who has just arrived.
At the moment the 'Settlement scheme for EU citizens' legally enables EU citizens to stay in the UK and is available to people from the European Economic Area (EEA) who have been living in the UK for five years prior to the end of the post Brexit transition duration. However for those who have not lived in the UK for five years, the option of a 'pre-settled status' is made available and the moment they have lived in the UK for five years, are allowed to convert to 'settled status'.
Concerns are arising amongst employers are fears that Brexit will reduce the workforce in the UK and as such reduce drastically the output of various businesses which will eventually extend to the general economy of the country.
According to the annual summer survey carried out by the Chartered Institute of Personnel and Development (CIPD), the median number of applicants per role has reduced dramatically since summer 2017 in all skill levels; with low skilled dropping from 24 down to 20, medium skilled from 19 to 10 and high skilled from 8 to 6. The same survey also shows that numerous employers with job vacancies at their respective workplaces are complaining or reporting that job vacancies are getting harder to fill as it is increasingly becoming difficult to find suitable applicants from a restricted pool of talents and qualified individuals especially considering the restriction imposed by Brexit and the Home Office. In response to the complaint or report given by employers, the CIPD gave its recommendation which states that firms should invest in skill development and better line management to raise workplace productivity in the wake of lower labour supply.
Many employees might start to see this as potentially indicative of a pay boost especially for lower paid roles. However, this creates a problem for employers as it causes a shortage in critical job positions or roles in particular industries or workplaces. Certain jobs have been dominated by non-UK workers, but with the motion in support of Brexit, jobs such as; transport, IT, construction, food business and many others greatly affects the economy of the UK. It creates a void that needs to be immediately filled up. In the health industry, the lack of applicants for roles has left the NHS with no other choice but to warn that a shortage of EU workers could put patient safety at risk. However, employers are expected to comply with the law and ensure that all EU workers are properly screened and deemed fit for work legally irrespective of how enticing it might appear to bend the rules.
The general consensus is that employers should focus more on sourcing and retaining high quality talent by focusing on more comprehensive pre-employment screening and the 'right to work' checks. This ensures that not only are the workers in compliance with existing legislation around non-UK workers, but workers being employed are experienced and qualified for the role. Failure to do this attracts the £20,000 fine per illegal worker.
Our no win no fee Employment Lawyers can assist with all types of claims. Naturally, we pride ourselves on providing the best possible service to the highest standards, we offer free employment law advice on all problems. Call us on 0800 756 6605 or 020 3923 4777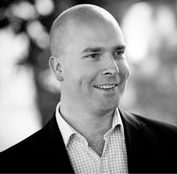 Tom Street qualified as a solicitor in 2003 and has over 20 years experience in employment and litigation law. He studied law at the University of Manchester before undertaking the legal practice course at the College of Law in Guildford, going on to complete his legal training at a firm in Chancery Lane, London. Once fully qualified, he moved to a niche litigation practice in the City of London.
In 2010, Tom set up his own legal practice, Tom Street & Co Solicitors and as part of this, in accordance with his strongly held objective to provide everyone with an easy pathway to justice he established the online portals Do I Have A Case? and Tribunal Claim. These websites are trading names of Tom Street & Co Solicitors.