Why two years' service matters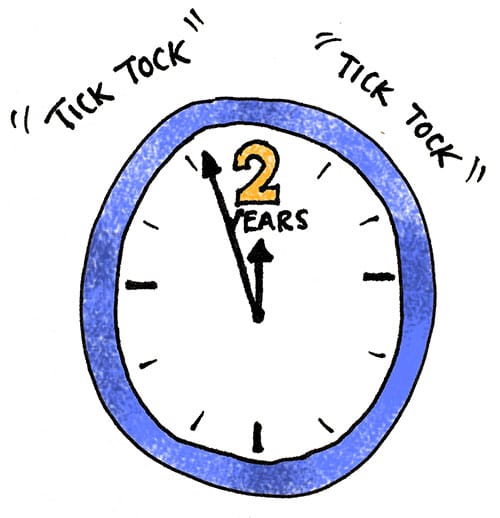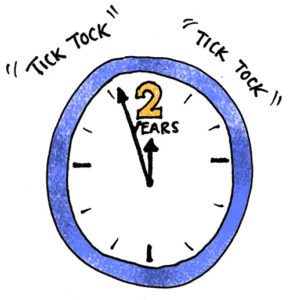 Some really important employment rights, most notably the right to claim unfair dismissal, require two years continuous service.  In other words, an employee has no right to claim unfair dismissal unless they have been employed with the same employer for two or more years (unless exceptional circumstances apply). 
Some employers watch the clock run down in the sense that they dismiss employees just before the two years is up.
Where an employee is dismissed months and weeks before two years' service then there is little that they can do. They have simply not worked there long enough to have accrued most employment rights. 
If, however, they are dismissed in the days before two years is up then there is cause for hope.
The week before two years is up
Where a person is dismissed and either received pay instead of notice or should have received notice but didn't then the law considers their effective date of termination to be 7 calendar days after the date on which they were dismissed.  This can make all the world of difference to an employee who will therefore be able to claim unfair dismissal.
How does it work?
The Employment Rights Act 1996 states at section 97(2) that where an employer dismisses an employee and should have given notice then the effective date of termination of the contract will be considered to be one week after the actual date.
Don't forget the where dismissal is for gross misconduct then no notice would be required and therefore the additional notice period cannot be added for the purposes of calculating 7 days a week
Case Example
Simon has been employed as a coach driver for almost two years having started work on May 15th.  Just a week before he completes two years' service (probably hoping to avoid Simon reaching the point where he is entitled to claim unfair dismissal) his employer dismisses him.  The date is May 10th so he does not have two years' service.  He should, however, have received notice and as such his employment will be deemed to have ended on May 17th.  The law has operated to give him sufficient service for an unfair dismissal claim.
How to calculate date of termination for the purposes of continuous service
Find the date an employee commenced work and the date that the employee ended employment then add on any notice which the employee should have been given but was not given.
What rights does an employee with less than two years' have?
Some employment rights start as early as the application process.  For example, protection from discrimination under the Equality Act 2010 prevents discrimination in terms of the way employees are selected and continues to apply throughout employment and even after employment comes to an end.
Other rights start as early as the first day of employment, most notably:
Protection for trade union representatives

Protection from being treated less well or dismissed for asserting a statutory right (a right granted by law such at the right to rest breaks, holiday pay etc.)

Protection for those taking action to protect themselves or others from harm or injury.
Tom is a solicitor with 13 years qualification, specialising in employment and dispute resolution. Having trained in Chancery Lane, London, Tom developed a keen interest in contentious law representing many clients in the Royal Courts of Justice and at Employment Tribunals throughout the South East. After spending 3 years working for a niche commercial litigation and insolvency firm in the city, Tom moved to the South West and set up his own firm in 2010. Tom's refreshingly straightforward approach to contentious employment and dispute resolution sets him apart from the field. Tom passionately champions access to justice for individuals and businesses who may not otherwise have the resources to access the courts and tribunals system.