Victimisation is quite a specific complaint and is covered under s.27 of the Equality Act 2010.
In this section it states that an employee is protected from unfavourable treatment; for example bullying, losing out on promotion, unwarranted criticism etc; if they are performing a protected act relating to the Equality Act 2010.
A protected act in this instance includes making a complaint about a protected characteristic, giving evidence relating to a claim, doing anything else related to the Equality Act 2010 or making an allegation that an employee has breached the Equality Act 2010.
If they are treated unfavourably then they could potentially be able to make a claim for victimisation at work.
An example of victimisation
An employee has been suffering from sexual orientation discrimination in the workplace. They have submitted a complaint about the way they have been treated to their manager. Following this complaint the employee has been passed over for promotion several times and is regularly ignored when work events and gatherings are planned. They could therefore make a claim for victimisation because they are now being treated less favourably as a result of making the complaint.
What next?
If you feel that you have been victimised as a result of taking steps to protect yourself or others from discrimination then please contact us on 0800 756 6605 or 020 3923 4777. One of our advisers will be able to assist you with your victimisation claim.
We will also be able to advise you on whether your case is one that could be handled on a no win no fee basis.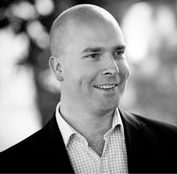 Tom Street qualified as a solicitor in 2003 and has over 20 years experience in employment and litigation law. He studied law at the University of Manchester before undertaking the legal practice course at the College of Law in Guildford, going on to complete his legal training at a firm in Chancery Lane, London. Once fully qualified, he moved to a niche litigation practice in the City of London.
In 2010, Tom set up his own legal practice, Tom Street & Co Solicitors and as part of this, in accordance with his strongly held objective to provide everyone with an easy pathway to justice he established the online portals Do I Have A Case? and Tribunal Claim. These websites are trading names of Tom Street & Co Solicitors.